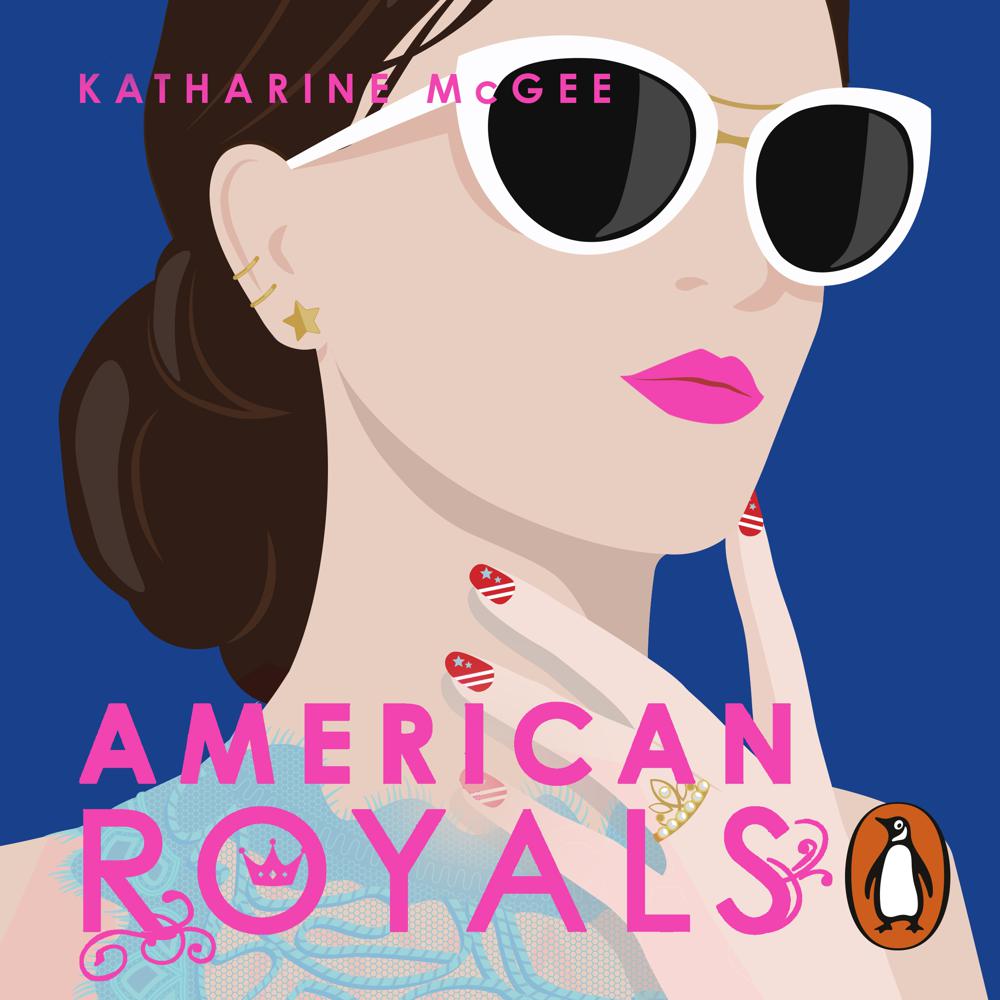 Narrated By: Brittany Pressley
Duration: 13 hours and 53 minutes
What to expect
Brought to you by Penguin.
Romance, glamour, ambition and power . . . meet the Washingtons - the most scandalous royal family ever!

HRH Princess Samantha has always been a royal rebel. She's the spare not the heir, so no one minds too much who she dates or how hard she parties. It helps that her sister, Princess Beatrice, is literally perfect. She's demure, sweet and beautiful, and she knows that the crown always comes first - no matter what her heart might really want.
But they're not the only ones with their eye on the throne. Daphne Deighton might be 'newly noble' but she won Prince Jefferson's heart once, and she'll do anything to get back into the court's favour - and his bed. If only she knew that her competition was a common nobody - plain little Nina Gonzalez, the daughter of the king's secretary.
Together these four young women must navigate the drama, gossip, scheming and sizzling romance of the most glorious court in the world. They'll either be crowned in glory - or end up as shockingly royal disasters.
Genre
Children's / Teenage fiction: Romance, love & relationships stories, Children's / Teenage fiction: Crime & mystery fiction, Children's / Teenage fiction: Thrillers, Children's / Teenage general interest: Politics, Children's / Teenage general interest: Queens, kings, princesses, princes etc
Listen to a sample
There's enough palace intrigue, royal shenanigans, and even a smidgen of sex to satisfy anyone who loves a bit of gossip . . . An entertaining royal family modeled after the residents of Buckingham Palace.
An addictive Jilly Cooperesque saga
Scandals, romance and betrayal abound [...] pure escapism
I really enjoyed this book. For me it was The Crown meets Gossip Girl which was always going to be a fun combination. The structure, pace and characterisation made this an easy and very enjoyable read.
If American History class had been about the Washington family, I would have paid much better attention. The lives of the American royal family will hook you in the very first pages and never let go. Katharine McGee does the remarkable thing of creating an alternate American world that is both relatable, believable, fantastical, aspirational, and completely addictive. What really shines is the perfect balance of blending real history and an imagined kingdom and creating a story that reads both like a fairy tale but also something utterly modern and fresh. I loved, loved, loved this book and can't wait for the next one.
With elegance, saucy secrets, and forbidden love, American Royals is fast-paced and utterly charming. Katharine McGee's prose sparkles, capturing the glamour and pressures of an American monarchy
For readers looking for intrigue-and for those who like their royal fever with a twist-this is a quick and delicious read
McGee crafts a deliciously soapy American royal family . . . McGee's characters are well-crafted and flawed, giving the narrative emotional texture that elevates it above the dramatic formula
Inventive, fresh, and deliciously romantic - American Royals is an absolute delight!
A fun, fast-paced read packed with drama, scandal and romance
With the seemingly endless influx of new novels hitting the real and virtual bookshelves every day, the choice can seem overwhelming. But, occasionally a novel comes along with the promise of delivering escapism by way of a subject matter - royals, romance and a Gossip Girl-esque scandal - that is a no-brainer must-read . . . American Royals [is] just such a novel set to ignite and delight book clubs and literary-loving fans of The Princess Diaries, Gossip Girl, The Crown or even just the real-life British royals.
A fun twist on history as we know it, and the ending will have readers hoping for a sequel