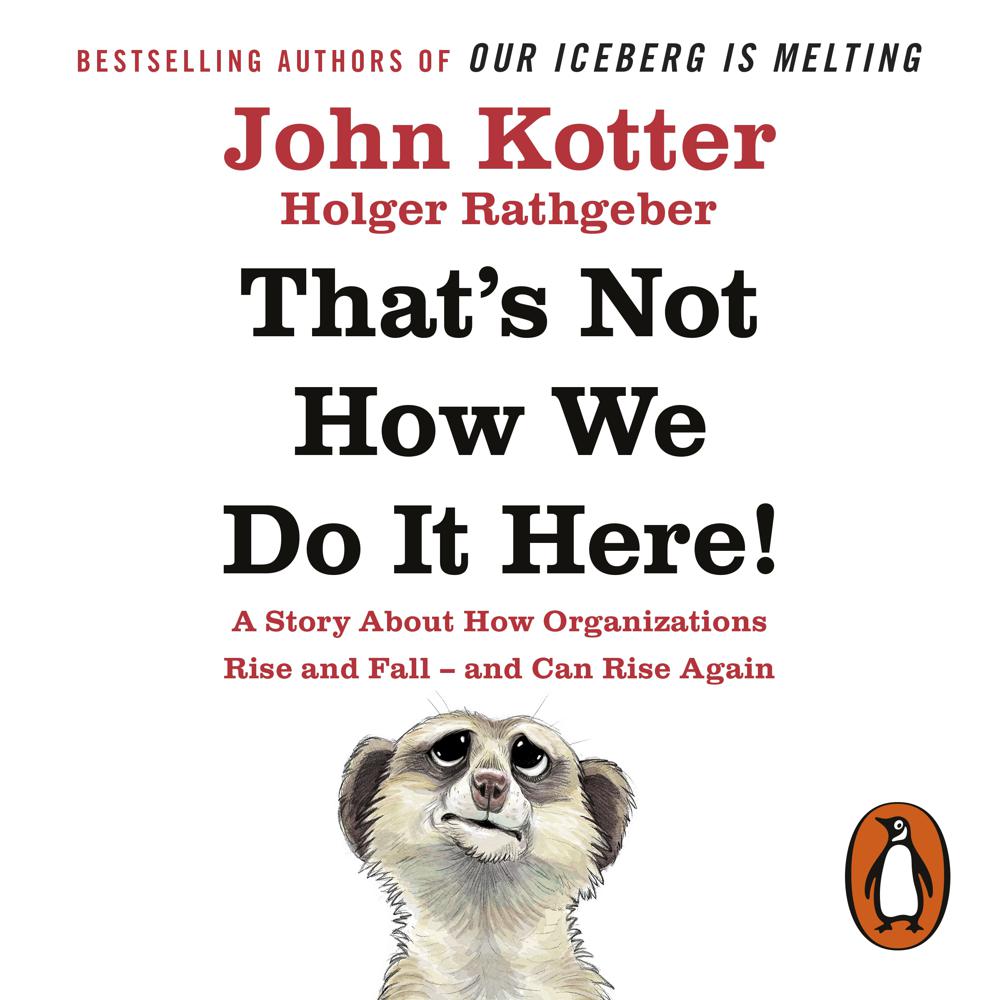 Narrated By: Bahni Turpin, John Kotter
Duration: 2 hours and 54 minutes
What to expect
Penguin presents the audio edition of That's Not How We Do It Here! by John Kotter and Holger Rathgeber, read by Bahni Turpin and John Kotter.
Includes a downloadable PDF of diagrams.

That's Not How We Do It Here! is a business parable about a clan of meerkats who live in the Kalahari. Well organised and efficient, the colony enjoys many years of successful growth, until it suddenly comes under threat from a new form of predator and is forced to rethink its organizational structure.
John Kotter uses this charming parable to explore why organizations often struggle no matter their past success, and why they fall.
Kotter shows that by embracing reliability, efficiency, speed and agility, and building passion, discipline and personal growth, organizations can once again prosper, fulfil their mission, create great jobs and services and generate wealth.
Genre
Business & Management, Management & management techniques
Listen to a sample
Kotter and Rathgeber's ability to impart clear lessons via fable is as strong as ever
John Kotter does it again. His use of metaphor helps readers distill down to the fundamental requirements for a high-performing organization: tapping the hearts and minds of team members in service to a compelling purpose. Leadership enables this, and in doing so unlocks tremendous creativity and potential.
It works. And not just for meerkats.
A meerkat falling prey to the unexpected attack of a vulture doesn't keep many leaders up at night. But the unanticipated assault of new competitor, or a fundamental shift in the operating environment, can evoke an almost paralyzing fear in the most successful organizations. This simple parable of furry mammals facing the challenge of adapting to threat offers real insights into the journey so many of us must make. Brilliant!
This remarkable parable shows us how we re "safer" in changing times when we innovate!