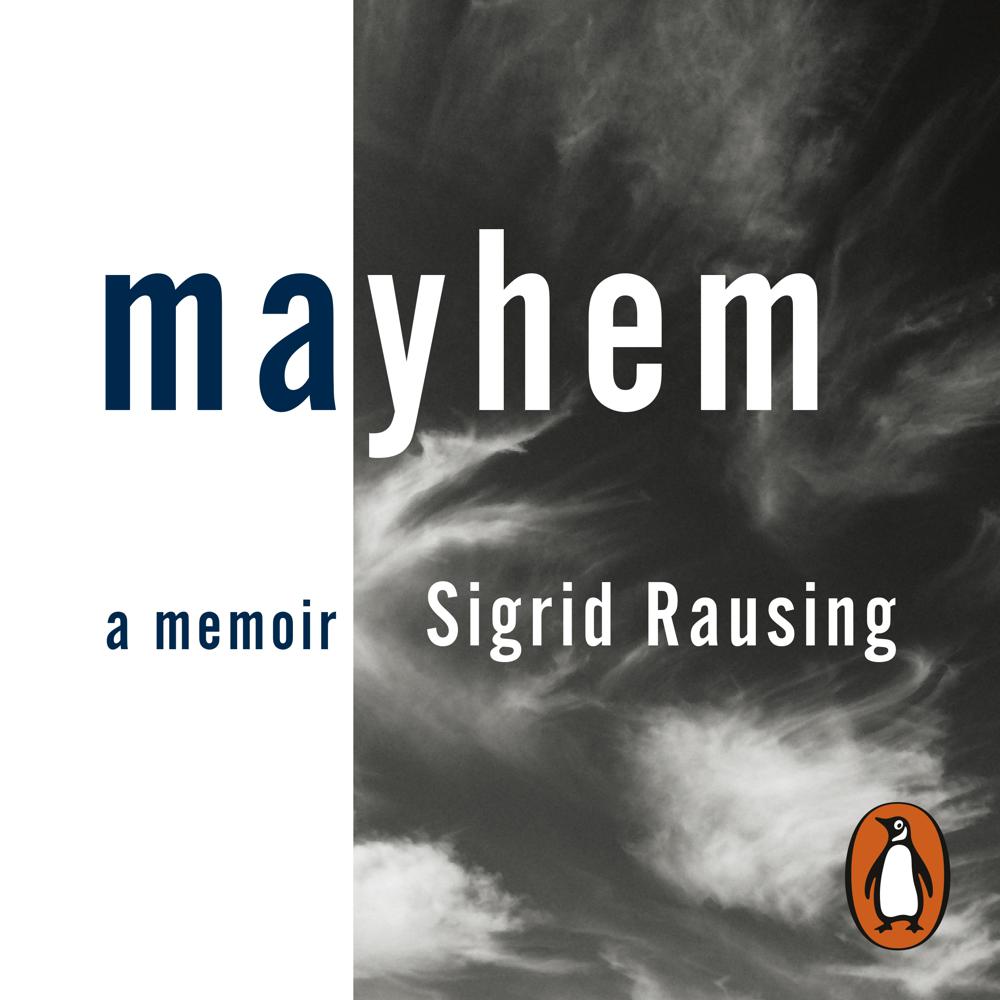 Narrated By: Maggie Gyllenhaal
Duration: 5 hours and 55 minutes
What to expect
Penguin presents the audiobook edition of Mayhem by Sigrid Rausing, read by Maggie Gyllenhaal.
A searingly powerful memoir about the impact of addiction on a family
In the summer of 2012 a woman named Eva was found dead in the London townhouse she shared with her husband, Hans K. Rausing. The couple had struggled with drug addiction for years, often under the glare of tabloid headlines. Now, writing with singular clarity and restraint the editor and publisher Sigrid Rausing, tries to make sense of what happened to her brother and his wife.
In Mayhem, she asks the difficult questions those close to the world of addiction must face. 'Who can help the addict, consumed by a shaming hunger, a need beyond control? There is no medicine: the drugs are the medicine. And who can help their families, so implicated in the self-destruction of the addict? Who can help when the very notion of 'help' becomes synonymous with an exercise of power; a familial police state; an end to freedom, in the addict's mind?'
Genre
Memoirs, Addiction & therapy, Health, illness & addiction: social aspects
Listen to a sample
In this slim, stoic memoir... Rausing thoughtfully, painstakingly, works a deep groove into the stubborn surface of certain bedevilling questions: "How do you write about addiction?"... I nodded and sometimes cried. I wanted to invite the author over for tea
What gives this book its astonishing power is not the guilt, but the intelligence and literary skill. Beautifully structured... Rausing sets the scene with painterly delicacy and then steps back to analyse the implications of what she has revealed
A short, intense and moving memoir... a poignant and at times harrowing account that testifies to the resilience of the human spirit
Such a unique and haunting story to tell
Publisher's description. A courageous and clear-sighted memoir about addiction and its terrible repercussions within a family. In 2012, Hans Rausing, heir to the vast Tetrapak fortune, was pulled over by the police while driving erratically across Wandsworth Bridge. What those police officers eventually found would shock the world...
Riveting, clear-sighted and exceptionally articulate...heartbreaking...her literary and psychoanalytic fluency gives the book an impact that feels arrestingly honest
Touched by its bravery, sincerity and the frequent beauty of the writing
Powerful and spare... her elisions and prevarications have a striking effect
A deeply felt memorial to a lost brother...a finely written memoir
Fierce, lyrical, and lucid memoir

A profoundly articulate and harrowing memoir of a family grappling with addiction... I was impressed and moved