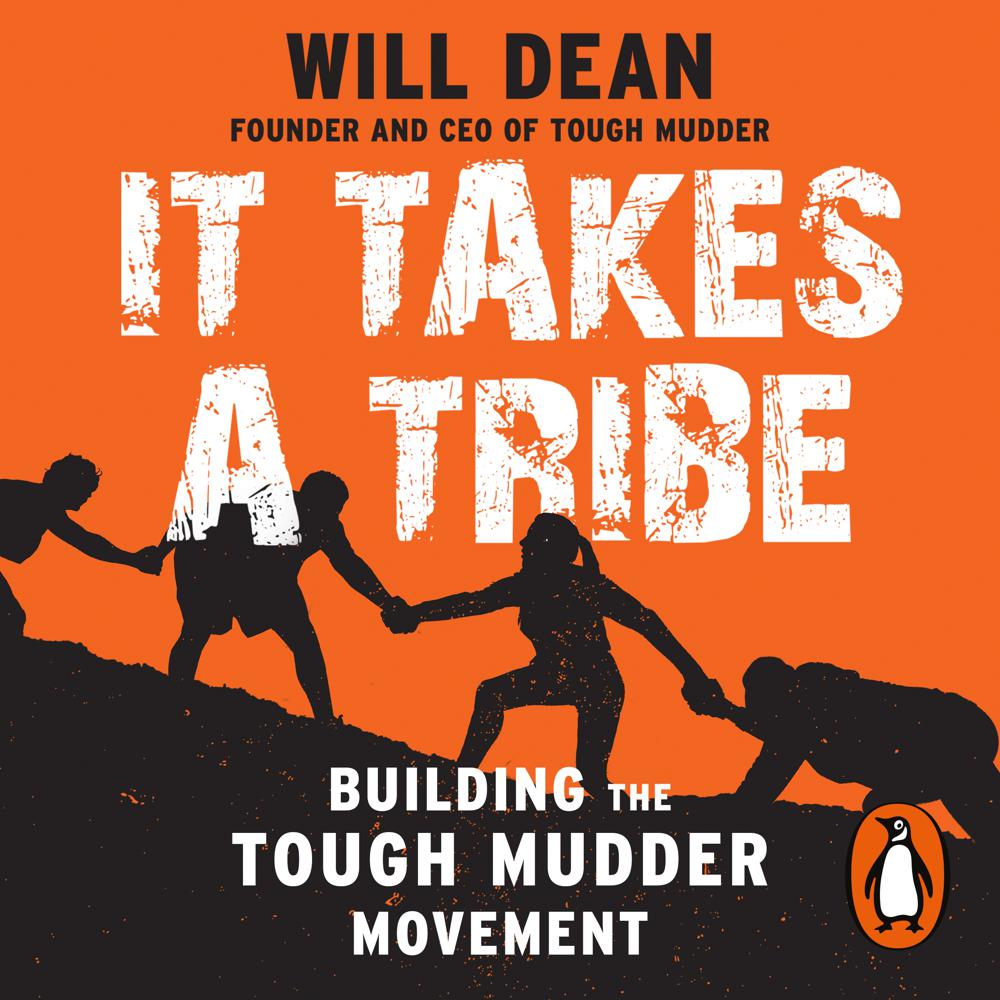 Narrated By: Eliot Hill
Duration: 7 hours and 34 minutes
What to expect
Winner of the Business Book Awards 'Startup Inspiration' category

------

Penguin presents the audiobook edition of It Takes a Tribe by Will Dean, read by Eliot Hill.

Tough Mudder is not a race. It's a challenge.

Unlike other endurance events, Tough Mudder encourages team spirit. The course's design forces you to seek help from others and with twenty obstacles, forty tons of ice and five hundred thousand litres of Grade-A mud set over ten to twelve miles, you're going to need it.

This revival of community is the key to the company's success. In It Takes a Tribe, co-founder and CEO Will Dean explores the mental, physical and social principles behind the experience and reveals how he built a global tribe. Arguing for clear principles, bravery and persistence, Dean shows a new generation of entrepreneurs why it's important to create a brand that people identify with and love.
Genre
Assertiveness, motivation, self-esteem and positive mental attitude, Sports training and coaching, Sports and Active outdoor recreation, Sports psychology, Business strategy, Business innovation, Online marketing, Entrepreneurship, Business ethics and social responsibility, Sports teams and clubs
Listen to a sample
Will Dean has created one of the most original and inventive brands in the world, and his story will be valuable for anyone looking to change the rules of business
The idea of Tough Mudder is not to win...but to have a story to tell
At its core, It Takes A Tribe is a book about us. It goes beyond our ability to overcome obstacles and delves into how shared adversity is actually a powerful force in building deep, lasting bonds with others
Like any great startup story, Tough Mudder's story is full of twists and turns. But It Takes a Tribe is also a thoughtful argument about what really drives business
an international cult event
This book shows that an entrepreneur with imagination and nerve can make a real difference by creating life-changing opportunities for thousands of people across the world
Gripping - reveals what it takes to stand by your values
Will Dean is one of the most important leaders of his generation - boldly pushing back on our digitally obsessed culture to get us out of our comfort zones, into the mud, working as a team and discovering all sorts of potential along the way. It Takes a Tribe is loaded with brilliant stories, lessons and inspiration that will make you want to jump off your couch and go make an impact!
Will's story - and his races - are proof that the obstacle is always the way
the crux of Tough Mudder - pushing yourself to your limit while having fun as part of a team
Convincing people to spend hours running through the mud is no easy task. Building a business where millions of people pay money to do this would be ridiculous. But Will Dean has done it, and this gripping book reveals what it takes to stand by your values and create an organization that stands for those values
The power of internal motivation, great leadership, and team building. Will Dean demonstrates all this and more in It Takes a Tribe
a brutal military-style obstacle course that's becoming a global phenomenon