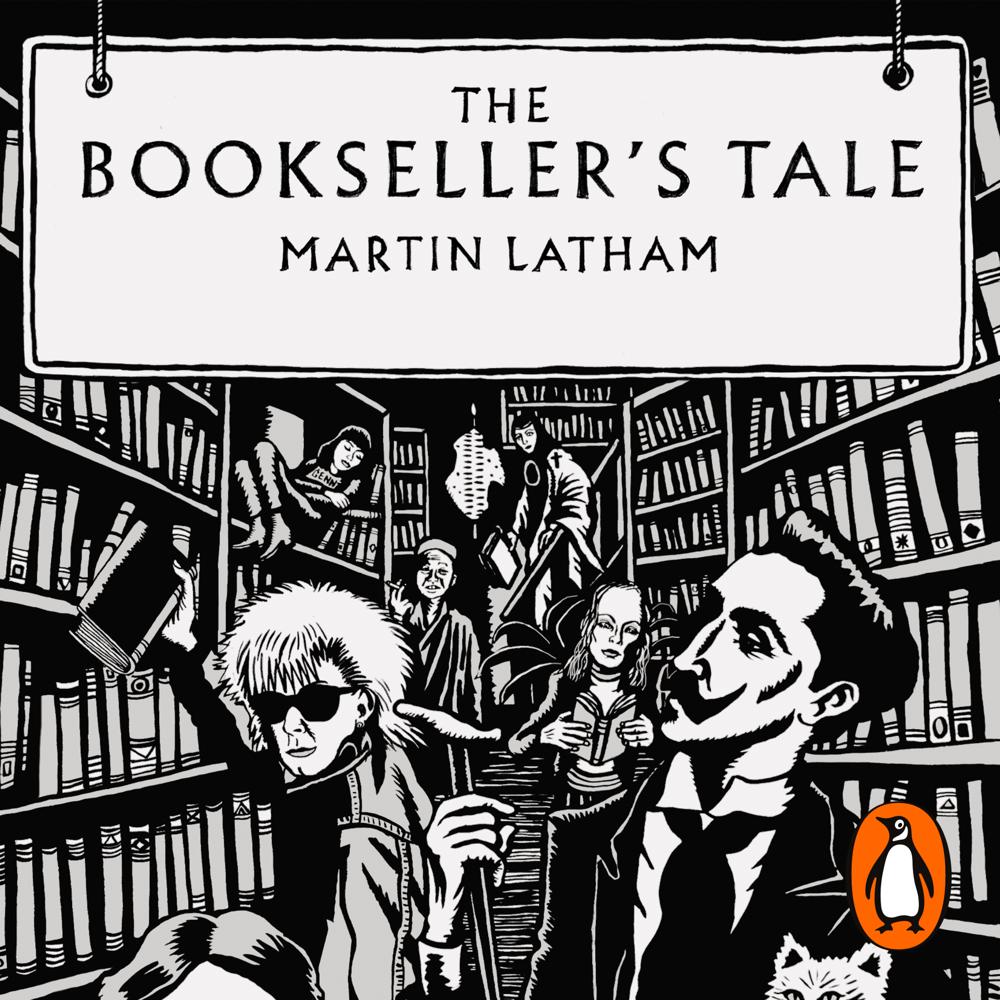 Narrated By: Roy McMillan
Duration: 10 hours and 26 minutes
What to expect
Brought to you by Penguin.

'The right book has a neverendingness, and so does the right bookshop.'

This is the story of our love affair with books, whether we arrange them on our shelves, inhale their smell, scrawl in their margins or just curl up with them in bed. Taking us on a journey through comfort reads, street book stalls, mythical libraries, itinerant pedlars, radical pamphleteers, extraordinary bookshop customers and fanatical collectors, Canterbury bookseller Martin Latham uncovers the curious history of our book obsession - and his own.

Part cultural history, part literary love letter and part reluctant memoir, this is the tale of one bookseller and many, many books.

© Martin Latham 2020 (P) Penguin Audio 2020
Genre
Publishing and book trade, Social and cultural history, Literature: history and criticism
Listen to a sample
The Bookseller's Tale is a joy. I read the first chapters in a single binge-read, and each chapter instantly became my favourite ... Individually, the paragraphs are threads of the very best trivia: collectively, they become a cultural history of the book. Memoir-flecked, magpie-minded, relentlessly engaging ... I loved this gnarly old bookshop in nifty book form.
Martin Latham, who has sold [books] for more than 30 years, has done the tradition proud. His exploration of the history of books, and why we love them so much, is packed with touching stories and fascinating facts ... Underpinning the whole narrative is that simple pleasure, the love of a good book.
Latham thinks bookshops should have an "Aladdin's cave feeling" and the same is true of this book, which combines
anecdotes about his career (guest author Spike Milligan was a liability) with a cultural history of reading, printing, bookselling, libraries and anything bookish you care to think of (there's even a digression on the 5,500 different species of booklice). If ferreting through bookshops is your idea of heaven, you'll get the same pleasure from this treasure trove of a book.
I loved this book, and I don't think I've read a book which is more crammed full of fantastic stories, interesting ideas, great quotes, great insights. It's not just on every page, it's in every paragraph.
Garrulous, wide-ranging and humane ... The Bookseller's Tale has the teetering, ramshackle feeling of a reliably eclectic bookstore.
Roaming across topics from legendary libraries to humble book pedlars, as well as historically overlooked literary forms like chapbooks and comfort reads, its appeal is vivid enough that even the electronic edition seems to exude the tantalising aroma of a used bookstore.
A history and celebration of all things bookish ... This is a book that celebrates stories, scribbling in margins and the collecting, cherishing and even kissing of books - something done with surprising frequency, apparently ... ... Those who enjoy browsing in paper-scented bookshops, run by eccentric old storytellers with yarns to spare, will come away with something unexpected, reassuring and possibly worth a kiss.
For sheer enthusiasm, it will be hard to beat Martin Latham, bookseller at Waterstones Canterbury for three decades. His The Bookseller's Tale is a collection of tales about famous writers and bibliophiles, but above all a love letter to pages between covers.
A celebration of reading and readers and all things bookish. Entertaining, erudite, eccentric - The Bookseller's Tale is a delight.
Aside from being a history of books, this is a love letter, larded with charming anecdotes. There's AS Byatt buying a Terry Pratchett Discworld novel and admitting she can't be seen doing it in London, and another customer having a heart attack in his shop and saying it would be "a great place to go".
A shared love of books creates a fellowship that transcends race, culture, gender, age and class. This book, written with wit, elegance and understanding, by one who knows what he is talking about, celebrates the abiding pleasure, nourishment and comradeship that books provide.
Delightful ... a love letter to publishing.
Martin Latham is a man of many parts ... This is jam packed full of interesting facts, amusing anecdotes, and witty quotes. It is to be devoured or dipped into, depending on one's taste and time and rewards both types of readers. A treat for book lovers.