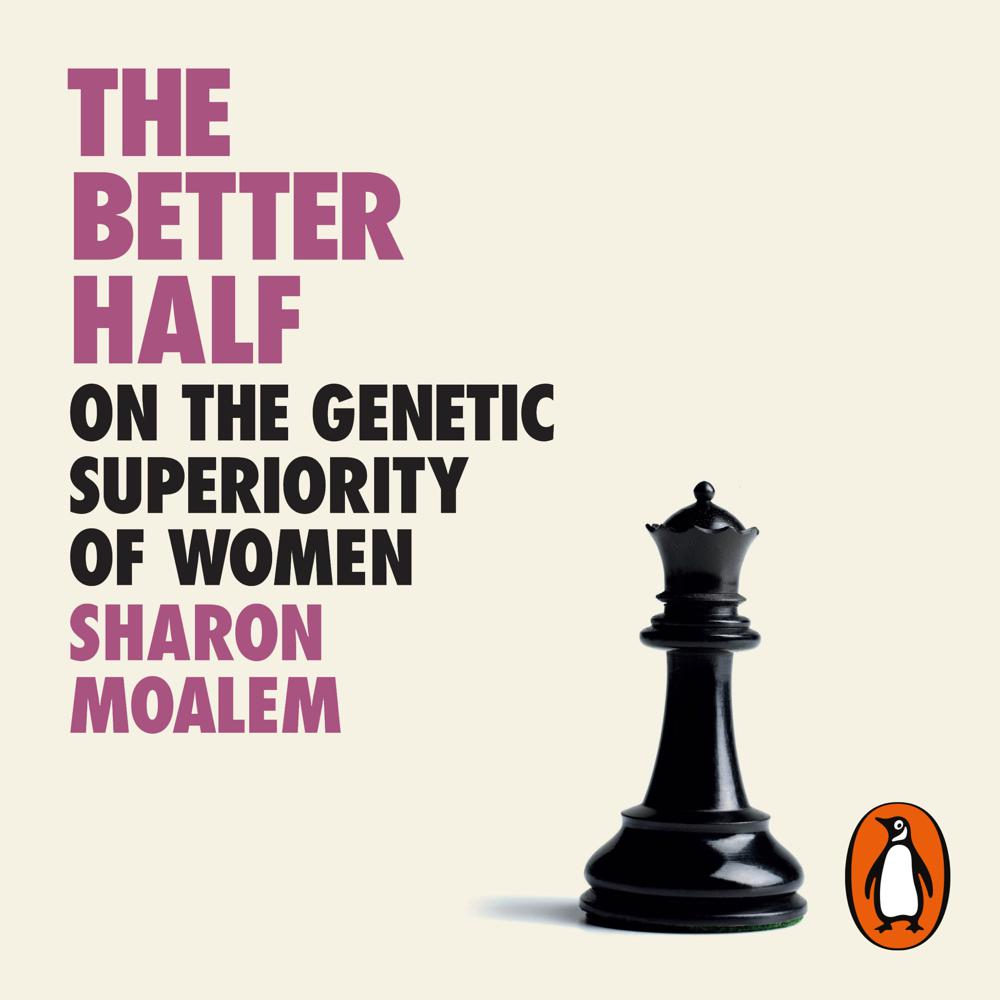 Narrated By: Sharon Moalem
Duration: 5 hours and 43 minutes
What to expect
An award-winning physician and scientist makes the game-changing case that genetic females are stronger than males at every stage of life
'A powerful antidote to the myth of a "weaker sex"' Gina Rippon, author of The Gendered Brain
From birth, genetic females are better at fighting viruses, infections and cancer. They do better at surviving epidemics and famines. They live longer, and even see the world in a wider variety of colours. These are the facts; they are simply stronger than men at every stage of life. Why? And why are we taught the opposite?
Drawing on his wide-ranging experience and cutting-edge research as a medic, geneticist and specialist in rare diseases, Dr Sharon Moalem reveals how the answer lies in our genetics: the female's double XX chromosomes offer a powerful survival advantage. And he calls for a long-overdue reconsideration of our one-size-fits-all view of the body and medicine - a view that still frames women through the lens of men. Revolutionary, captivating and utterly persuasive, The Better Half will make you see women, men and the survival of our species anew.
'Brilliant, original and groundbreaking, highly readable and genuinely useful' Daily Mail
Genre
Popular science, Genetics (non-medical), Human biology
Listen to a sample
Although Dr. Moalem had me at the subtitle, I tore through this fascinating, eye-opening book in one sitting. Provocative, crackling with wit and insight, THE BETTER HALF argues that science has shortchanged women in all levels of research and convincingly reveals that the true differences between men and women come down to longevity, intellect, resilience, and immunity to disease. Now it all makes sense why 95 percent of people who have reached the age of 110 are women.
Moalem's essential thesis is valid and important, and deserves attention both within the scientific community and beyond. This is a readable and lively book, making an argument long overdue
A mind-opening celebration of women
Let's hear it for the X-chromosome! After decades, if not centuries, of bad press for women and their vulnerable biology, The Better Half gives chapter and verse to show that 'almost everything that is biologically difficult to do in life is done better by females'. An eye- and mind-opening celebration of the reserve genetic horsepower that having two X-chromosomes can bestow, The Better Half is a powerful antidote to the myth of a 'weaker sex'.