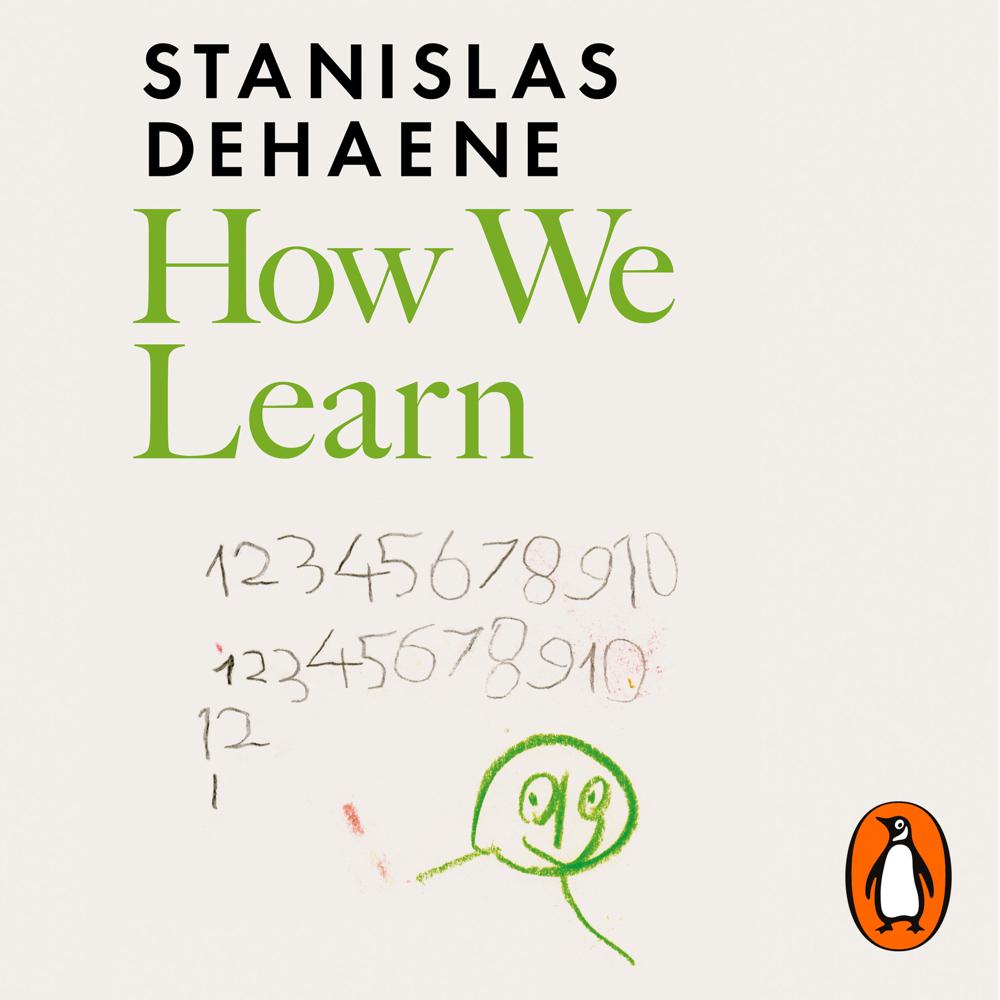 Narrated By: Kaleo Griffith
Duration: 10 hours and 1 minute
What to expect
Brought to you by Penguin.

In today's technological society, with an unprecedented amount of information at our fingertips, learning plays a more central role than ever. In How We Learn, Stanislas Dehaene decodes its biological mechanisms, delving into the neuronal, synaptic, and molecular processes taking place in the brain. He explains why youth is such a sensitive period, during which brain plasticity is maximal, but also assures us that our abilities continue into adulthood, and that we can enhance our learning and memory at any age. We can all "learn to learn" by taking maximal advantage of the four pillars of the brain's learning algorithm: attention, active engagement, error feedback, and consolidation.

The human brain is an extraordinary machine. Its ability to process information and adapt to circumstances by reprogramming itself is unparalleled, and it remains the best source of inspiration for recent developments in artificial intelligence. The exciting advancements in A.I. of the last twenty years reveal just as much about our remarkable abilities as they do about the potential of machines. How We Learn finds the boundary of computer science, neurobiology, and cognitive psychology to explain how learning really works and how to make the best use of the brain's learning algorithms, in our schools and universities as well as in everyday life.

© Stanislas Dehaene 2020 (P) Penguin Audio 2020
Genre
Popular science, Cognition & cognitive psychology, Machine learning, Philosophy & theory of education, Physiological & neuro-psychology, biopsychology
Listen to a sample
This is an absorbing, mind-enlarging book, studded with insights ... Could have significant real-world results.
An expert overview of learning ... Dehaene's fourth insightful exploration of neuroscience will pay dividends for attentive readers.
An entertaining survey of how science from brain scans to psychological tests is helping inspire pedagogy. Dehaene challenges many tropes [and] describes much of his own pioneering work ... Well translated from the French with some touching references to his upbringing, from the cult film La Jetée to the writing of Daniel Pennac.