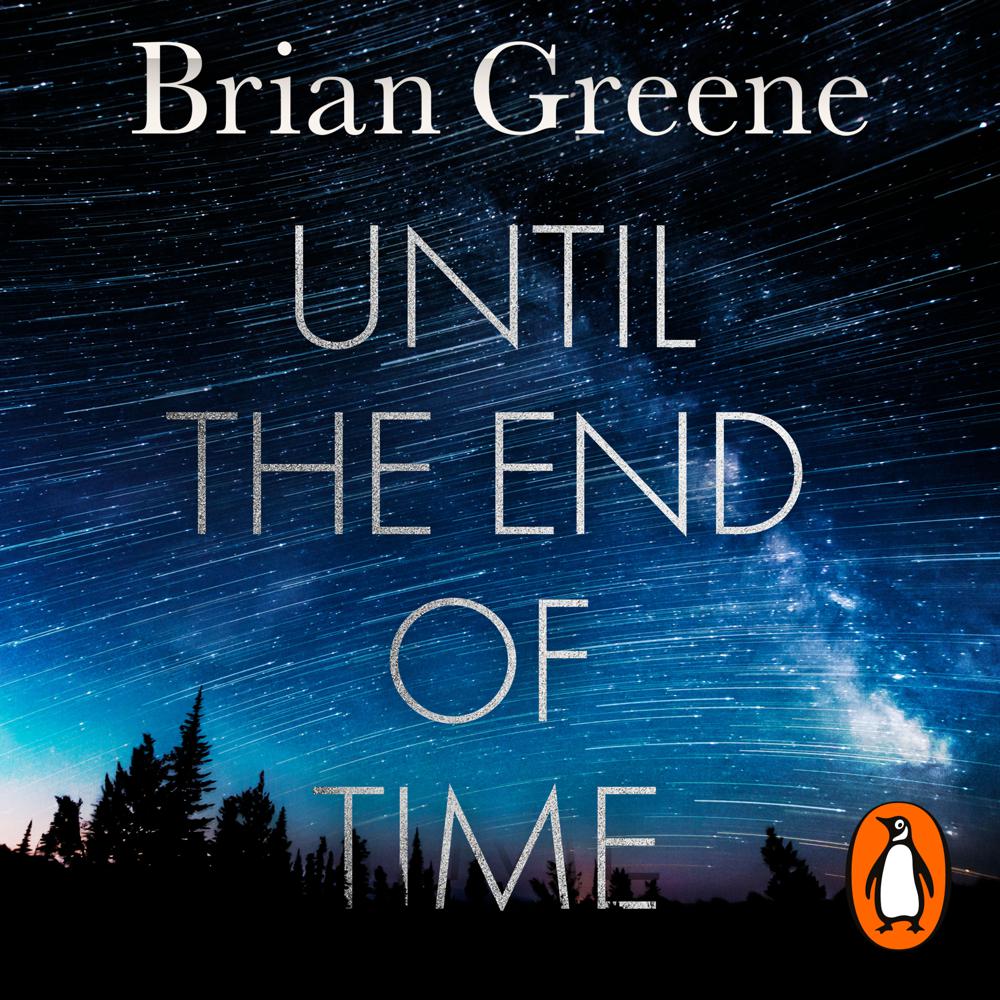 Narrated By: Brian Greene
Duration: 14 hours and 37 minutes
What to expect
Brought to you by Penguin.

From the world-renowned physicist and best-selling author of The Elegant Universe comes this captivating exploration of deep time and humanity's search for purpose

In both time and space, the cosmos is astoundingly vast, and yet is governed by simple, elegant, universal mathematical laws.

On this cosmic timeline, our human era is spectacular but fleeting.

Someday, we know, we will all die.

And, we know, so too will the universe itself.

Until the End of Time is Brian Greene's breathtaking new exploration of the cosmos and our quest to understand it. Greene takes us on a journey across time, from our most refined understanding of the universe's beginning, to the closest science can take us to the very end. He explores how life and mind emerged from the initial chaos, and how our minds, in coming to understand their own impermanence, seek in different ways to give meaning to experience: in story, myth, religion, creative expression, science, the quest for truth, and our longing for the timeless, or eternal. Through a series of nested stories that explain distinct but interwoven layers of reality-from the quantum mechanics to consciousness to black holes-Greene provides us with a clearer sense of how we came to be, a finer picture of where we are now, and a firmer understanding of where we are headed.

Yet all this understanding, which arose with the emergence of life, will dissolve with its conclusion. Which leaves us with one realization: during our brief moment in the sun, we are tasked with the charge of finding our own meaning.

Let us embark.

© Brian Greene 2020 (P) Penguin Audio 2020
Genre
Cosmology and the universe, Astrophysics, Philosophy: metaphysics and ontology
Listen to a sample
He is both a skilled and kindly explicator. His excitement for science on the threshold of vital breakthroughs is extremely contagious
A writer of exceptional clarity and charm
Few living writers write so lucidly ... Greene might be the best intermediary I've found between the sparkling, absolute zero world of mathematics and the warm, clumsy world of human language
It takes a storyteller to explain the sciences, and few are as gifted as Brian Greene. There's real wonder in his descriptions of galaxies and planets forming, and of life blooming after that. It is all part of a fleeting moment in the cosmos - one that will eventually end - yet Greene finds meaning and optimism in everything around us.
A cracking read...Greene serves up plenty of revelatory detail... If you want to know how everything got here and where it's going, read this book.
The new Hawking only better
Until the End of Time is encyclopaedic in its ambition and its erudition, often heartbreaking, stuffed with too many profundities that I wanted to quote, as well as anecdotes from Greene's own life - of which we should wish for more - that had me laughing ... A love letter to the ephemeral cosmic moment when everything is possible.
If extraterrestrials landed tomorrow and demanded to know what the human mind is capable of accomplishing, we could do worse than to hand them a copy of this book