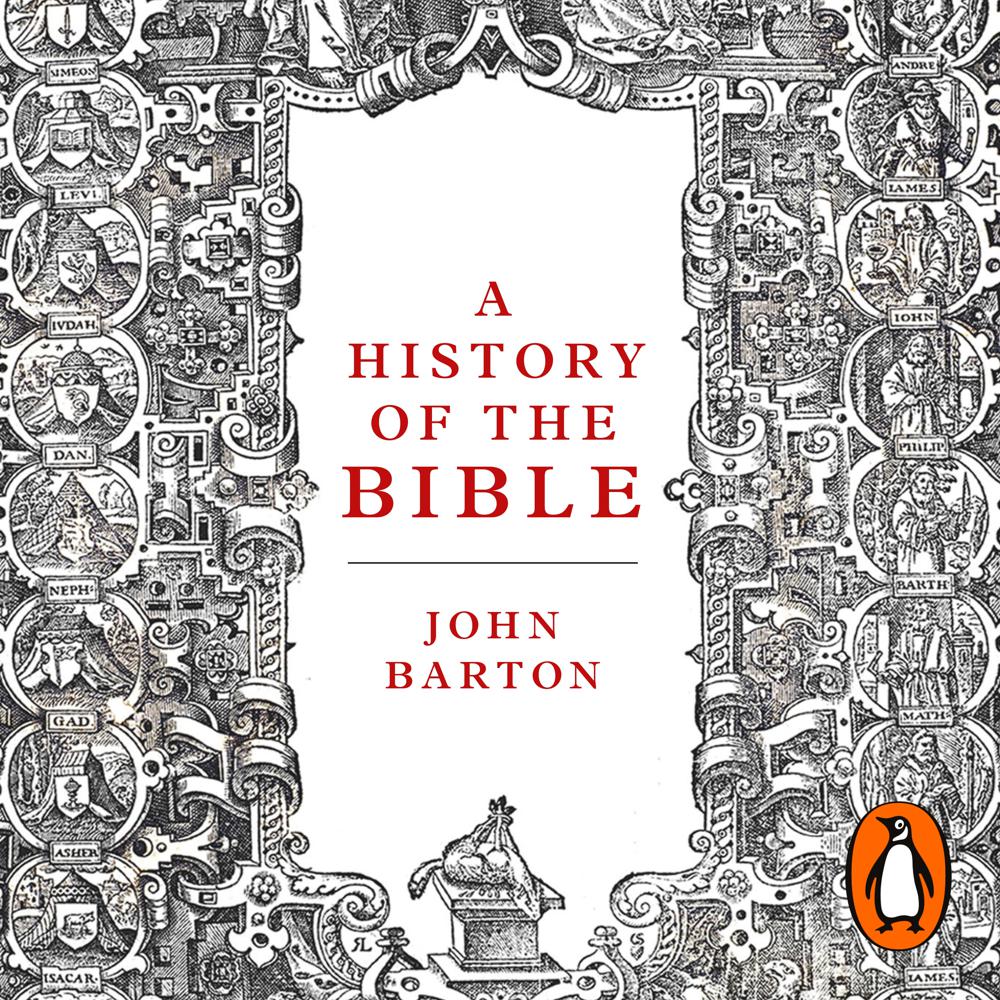 Narrated By: Ralph Lister
Duration: 21 hours and 58 minutes
What to expect
WINNER OF THE 2019 DUFF COOPER PRIZE

Penguin presents the audiobook edition of A History of the Bible by John Barton, read by Ralph Lister.
The Bible is the central book in Western culture, yet extraordinarily there is no proper history of it. This exceptional work, by one of the world's leading Biblical scholars, provides a full account of how the different parts of the Bible came to be written; how some writings which were regarded as holy became canonical and were included in the Bible, and others were not; what the relationship is of the different parts of the Bible to each other; and how, once it became a stable text, the Bible has been disseminated and interpreted around the world. It gives full weight to discussion of the importance of the Tanakh (Old Testament) in Judaism as in Christianity. It also demonstrates the degree to which, contrary to widespread belief, both Judaism and Christianity are not faiths drawn from the Bible texts but from other sources and traditions. It shows that if we are to regard the Bible as 'authoritative' it cannot be as believers have so often done in the past.
Genre
Christianity, Criticism & exegesis of sacred texts, History of religion, Judaism: sacred texts, Theology
Listen to a sample
Barton is a sure-footed guide ... A serious book for serious readers. In it they will find all they want and much more, lucidly set out and explained
This magisterial account of the book and its history ... is the book to hurl at the new atheists who quote from the embarrassing bits of the Old Testament to discredit the God project. ... It's fascinating.
As eminently readable as the best of travelogues, it floods with light a subject too often regarded by many as a closed book. ... With emotional and psychological insight, Barton unlocks this sleeping giant of our culture. In the process, he has produced a masterpiece. ... If it can only be liberated from such a straitjacket and allowed to become its full self, the Bible might just chime once more in a sceptical age. Barton's extraordinary tour de force is the first book I have ever read that makes that feel possible.
This is a remarkable book. ... It is just the thing for educated and intelligent readers who want to know more about the Bible, which has left so deep a mark on the cultures of the world. ... This is a book for our time, and it is warmly recommended.
Hugely important ... This very readable and judicious work should be a must for preachers, teachers, and all who are serious about the Bible's place in their religion.
Barton remains the scholar that he ever was. ... Barton's book is an achievement in the finest tradition of Anglicanism: learned, mild-mannered and quietly anxious about the challenges of reconciling scepticism with faith.
A superb overview ... Barton wears his erudition lightly, but even for those deeply familiar with the Bible there is much here to be learnt
John Barton has written a wise and eminently sane book about a book which has inspired both insanity and wisdom. It is a landmark in the field, and it will do great good
Belief in the Bible as 'the preserved word of God' is prevalent in many sections of the Christian Church, but it is one Barton sets out to challenge in this calm and magisterial work