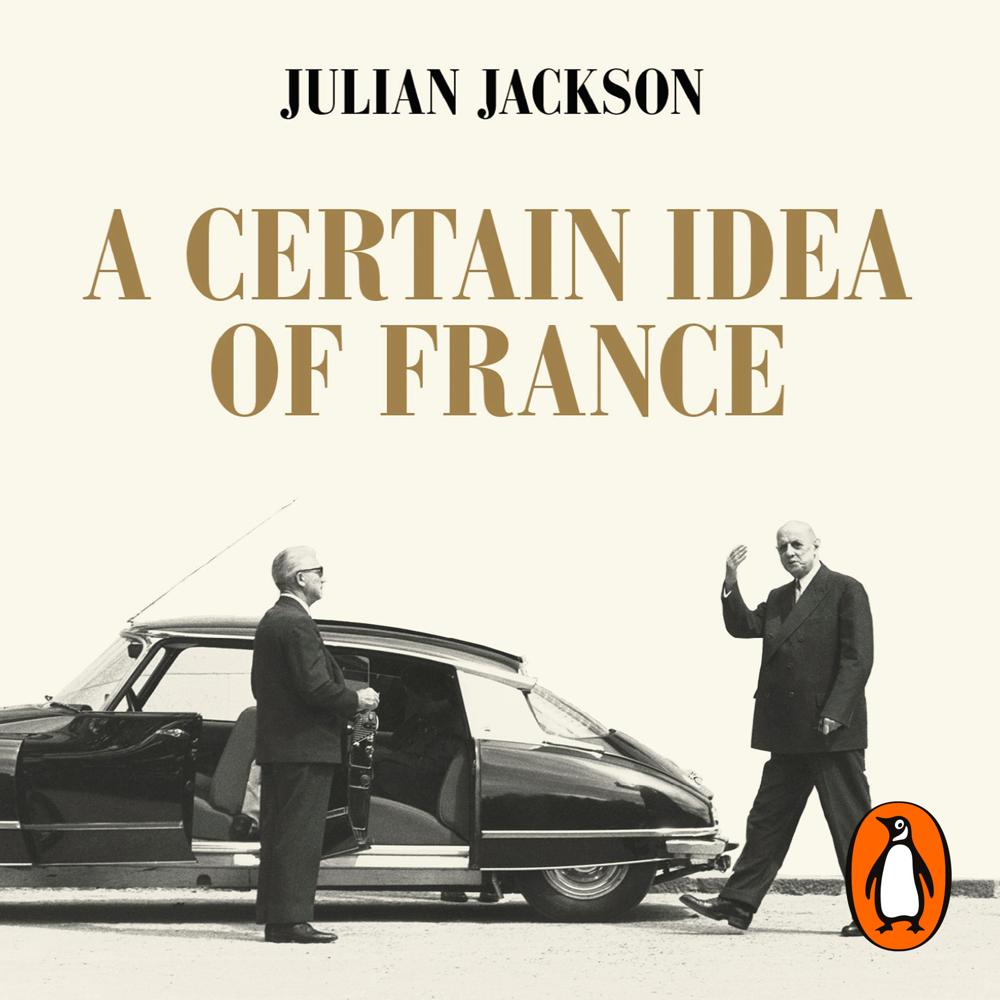 Narrated By: John Banks
Duration: 1 day, 11 hours and 19 minutes
What to expect
Brought to you by Penguin.

In six weeks in 1940, France was over-run by German troops and surrendered. One junior French general, refusing to accept defeat, made his way to England. On 18 June he spoke to his compatriots over the BBC, urging them to rally to him in London. At that moment, Charles de Gaulle entered into history. For the rest of the war, de Gaulle frequently bit the hand that fed him. He insisted on being treated as the true embodiment of France, and quarrelled violently with Churchill and Roosevelt. But through sheer force of personality and bloody-mindedness he managed to have France recognised as one of the victorious Allies.

For ten years after 1958 he was President of France's Fifth Republic, which he created and which endures to this day. His pursuit of 'a certain idea of France' challenged American hegemony, took France out of NATO and twice vetoed British entry into the European Community. His controversial decolonization of Algeria brought France to the brink of civil war and provoked several assassination attempts. Julian Jackson's magnificent biography reveals this the life of this titanic figure as never before. No previous biography has depicted his paradoxes so vividly. Much of French politics since his death has been about his legacy, and he remains by far the greatest French leader since Napoleon.
Genre
Biography: historical, political and military, European history, Political leaders and leadership, Second World War
Listen to a sample
Julian Jackson's biography is a worthy monument to this extraordinary figure. He has a good eye for the telling quotation and a magnificent capacity to place de Gaulle, one of the most fascinating subjects in twentieth-century politics, in his historical and political setting. The result is a wonderful history of modern France disguised as the biography of a statesman.
Scholarship of the highest class ... a truly great book, for after this all other biographies can be cast aside.
Only a great biography could do justice to such a man. This one does it, magnificently.
More than just another, bigger, biography ... he has the skill and style to maintain a dramatic narrative over nearly 800 pages of text
A suitably monumental achievement.