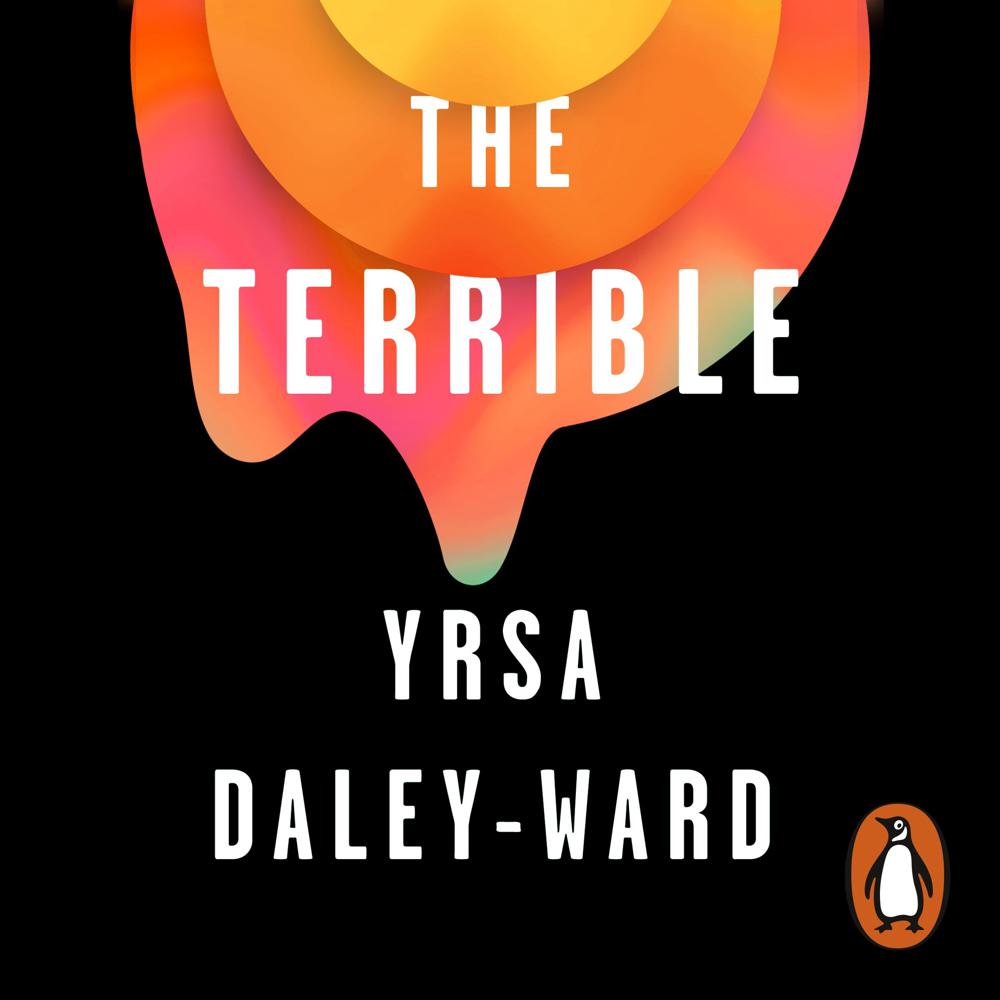 Narrated By: Yrsa Daley-Ward, Howard Daley-Ward
Duration: 4 hours
What to expect
Penguin presents the audiobook edition of The Terrible written and read by Yrsa Daley-Ward with Howard Daley-Ward as Roo.

'You may not run away from the thing that you are
because it comes and comes and comes as sure as you breathe.'

This is the story of Yrsa Daley-Ward, and all the things that happened - 'even the Terrible Things (and God, there were Terrible Things)'. It's about her childhood in the north-west of England with her beautiful, careworn mother Marcia, Linford (the man formerly known as Dad, 'half-fun, half-frightening') and her little brother Roo, who sees things written in the stars. It's about growing up and discovering the power and fear of her own sexuality, of pitch grey days of pills and powder and encounters. It's about damage and pain, but also joy. Told with raw intensity, shocking honesty and the poetry of the darkest of fairy tales, The Terrible is a memoir of going under, losing yourself, and finding your voice.
Genre
Memoirs, Autobiography: writers
Listen to a sample
Daley-Ward is twenty-nine years old, but the events of her life more than justify the publication of this unflinching chronicle.
Elegant, daring, profound - confirms her abundant talent as a writer
A rare combination of literary brilliance, originality of voice and a narrative that commands you to keep going until you've reached the last page . . . her prose is invigorating, razor-sharp and moves at the speed of light . . . Yrsa Daley-Ward is an explosive new talent and this book should not be missed
Daley-Ward has cooked a broth of dizzying emotions and touching moments down to a nuanced and taut account . . . there are so many flourishes of imagination and pathos here, that it's impossible not to get caught up in the torrential pace of the narrative . . .the result is one of the year's genuine must reads
Beautiful and harrowing . . . Daley-Ward writes with disarming honesty
Daley-Ward explores the connection between raw emotion and the mechanics of language with more wildness and tenacity than ever
Daley-Ward is a stylish writer, as well as an unusual voice . . . she has a knack for distilling wild emotions into precise imagery, for selecting insightful impressions.
Daley-Ward combines beautifully crafted and deeply personal verse with impressive prose, bending the form of the memoir into her own genre
The Terrible's raw yet lilting prose draws the reader in at once. Unpredictable shifts in form and structure - from prose to poetry and script - are refreshingly disorientating. This is both a defiant book and a defiantly inventive one.
A major literary talent . . . speaks about the power and powerlessness that young women are subject to in a wholly fresh, clear-eyed way . . . you'll find it hard to come away from The Terrible without a stab of recognition in your chest
The Terrible is a lyrical piece of writing that oscillates between prose and poetry . . . Daley-Ward's lines land like dandelion spores, these weightless things that are somehow simultaneously profound
Daley-Ward's beautiful prose wrapped its hands around my neck - I found myself doing stupid things like walking through New York at rush hour with my nose buried in her book.