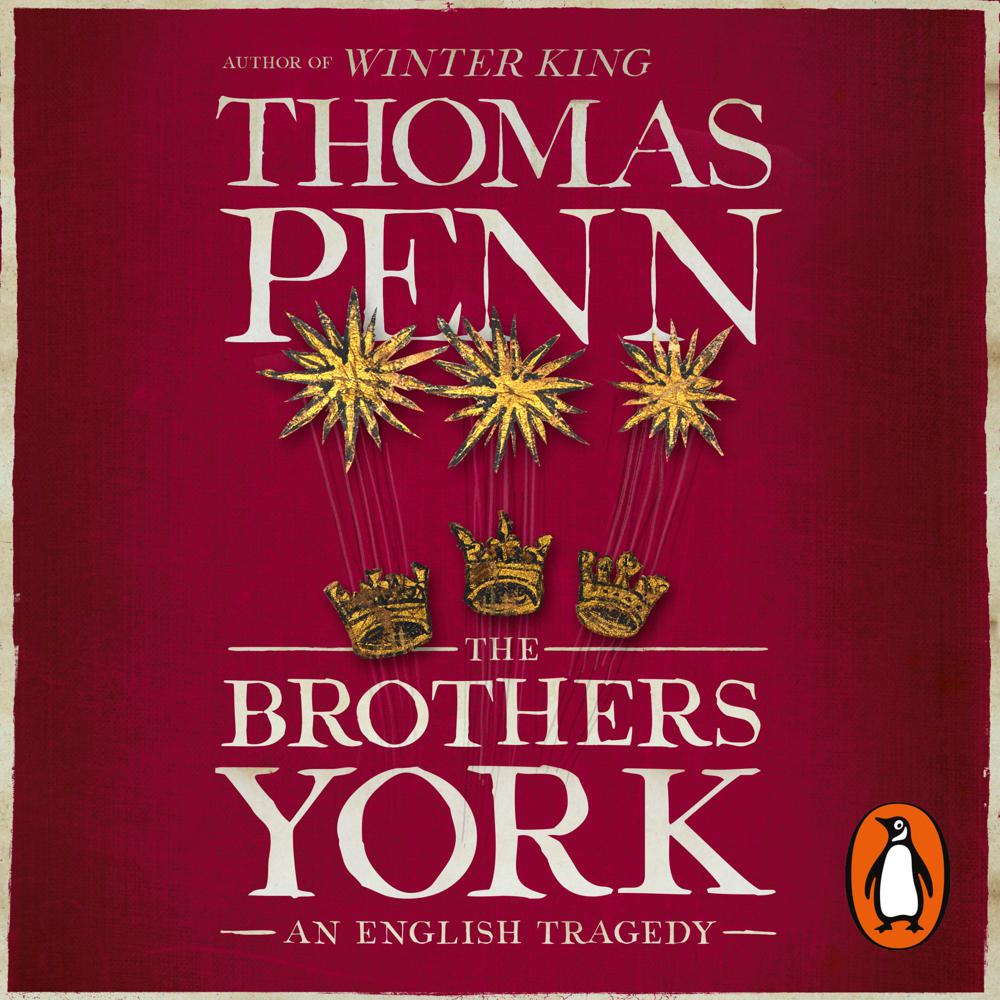 Narrated By: Roy McMillan
Duration: 23 hours and 14 minutes
What to expect
Brought to you by Penguin.

In early 1461, a teenage boy won a battle on a freezing morning in the Welsh marches, and claimed the crown of England. He was Edward IV, first king of the usurping house of York. The country, crippled by economic crisis, insurgency, and a corrupt and bankrupt government, was in need of a new hero.

Charismatic, able and ruthlessly ambitious, Edward and his two younger brothers, George, Duke of Clarence, and Richard, Duke of Gloucester, became the figureheads of a spectacular ruling dynasty which laid the foundations for a renewal of English royal power. Yet a web of grudges and resentments grew between them, generating a destructive sequence of conspiracy, rebellion, deposition, usurpation and murder. The brutal end came on 22 August 1485 at Bosworth Field, with the death of the youngest brother, then Richard III, at the hands of a new usurper, Henry Tudor.

The Brothers York is the story of three remarkable brothers, two of whom were crowned kings of England and the other an heir presumptive, whose fatal antagonism was fuelled by the mistrust and vendettas of the age that brought their family to power. The house of York should have been the dynasty that the Tudors became. Its tragedy was that it devoured itself.
Genre
European history
Listen to a sample
Gripping, richly contextualised and meticulously researched ... a vital corrective to the ongoing, polarising battle over Richard III's legacy.
A rip-roaring account ... Pacy, engrossing and evocative in its details (of feasts and jousts as well as battles and diplomatic skulduggery), it engages the reader's emotions as well as intellect.
Thrilling, pacy ... Brings a novelist's verve to his telling of events ... Penn's history of betrayal, backstabbing and paranoia strikes notes that still resonate today.
An exceptionally detailed and absorbing narrative history with a gallantly sustained human touch ... Penn's Yorkist England is an excellent place to take an exciting, and instructive, holiday from 2019.
The Brothers York is not just a magisterial work of sublime scholarship, it's a pure page-turner. I couldn't put it down. The wonderful thing about Thomas Penn is that he makes some of the most familiar stories in English history feel fresh and exciting.
Gripping... brilliant... The enigmatic Henry is brought thrillingly to life as one of the most unlikely but tenacious kings ever to wear the English crown. [on Winter King]
Imagine Wolf Hall rewritten by John le Carré... gripping... a rare achievement [on Winter King]
An immense, sinewy political thriller. Thomas Penn has the enviable skill of presenting hard research with a light touch. The Brothers York is savage, exciting, blisteringly good.
A gripping, complex and sensational story, told with calm narrative command. It's a story we think we know - but most accounts leave the personnel as frozen as portraits in stained glass. Here, the three York brothers spring to ferocious life, and you need strong nerves to meet them. With insight and skill, Penn cuts through the thickets of history to find the heart of these heartless decades.
Enthralling... Penn captures the weirdness, the ferocity and a glint of unexpected tenderness [on Winter King]
An epic orgy of colour and character: there are soldiers and townsmen, poets and pirates, battlefield massacres and hidden murders ... One of the great strengths of Brothers York is the attention paid to the European stage.
Fresh and lively narrative swagger ... Peppered with delightful, telling anecdotes and details. Some are comical and others grisly, but all breathe life into their subject ... Perhaps the greatest strength of Penn's entertaining book is his understanding of the warping effects of European affairs on English domestic stability.
Thrilling and sinister [on Winter King]
Superb. The tragedy and brutality of the Wars of the Roses jumps out from every page of Penn's book ... An impressive and engaging read.
Epic, racy, breaks new ground ... Penn combines a keen sense of time, place, circumstance and anecdote with a firm grasp of human psychology, of the macabre, the comic and the tragic, and - perhaps as important as any of these - an instinct for the rhythm of a sentence.