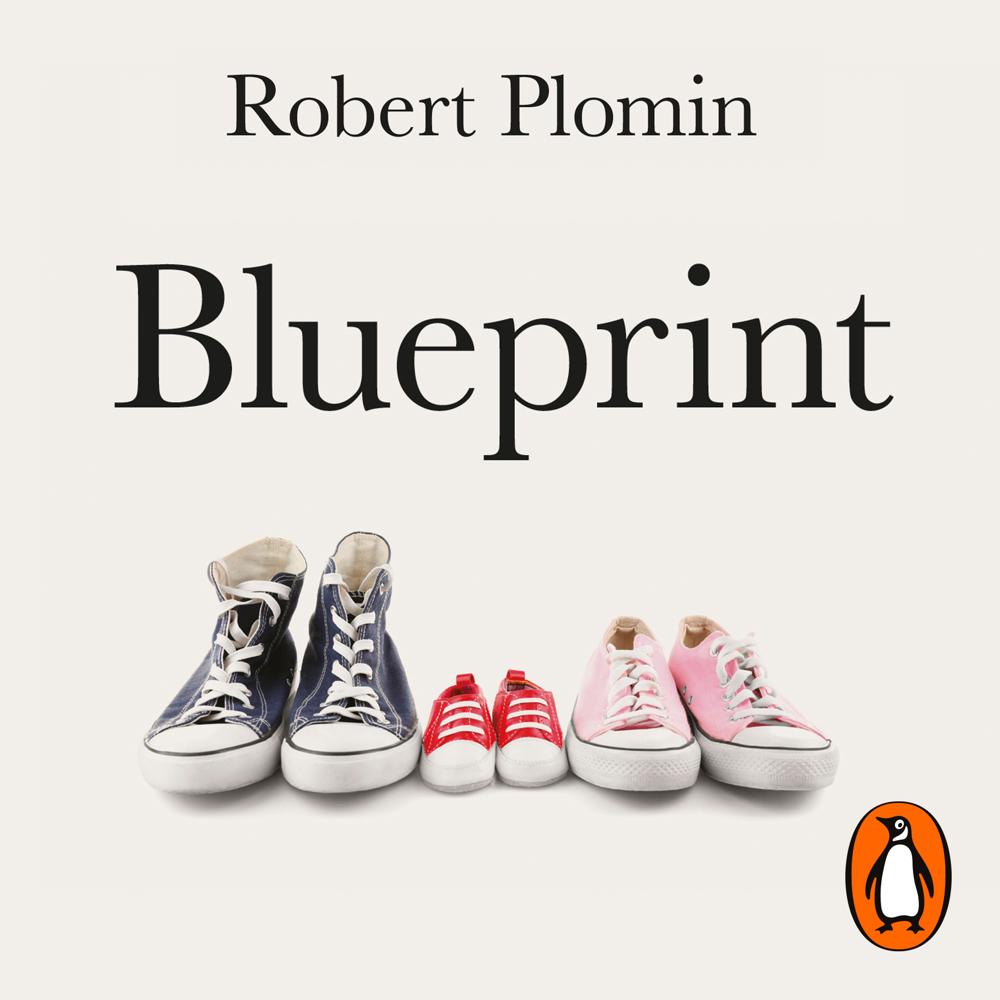 Narrated By: Robert Plomin
Duration: 8 hours and 23 minutes
What to expect
Penguin presents the audiobook edition of Blueprint written and read by Robert Plomin.
The blueprint for our individuality lies in the 1% of DNA that differs between people. Our intellectual capacity, our introversion or extraversion, our vulnerability to mental illness, even whether we are a morning person - all of these aspects of our personality are profoundly shaped by our inherited DNA differences.
In Blueprint, Robert Plomin, a pioneer in the field of behavioural genetics, draws on a lifetime's worth of research to make the case that DNA is the most important factor shaping who we are. Our families, schools and the environment around us are important, but they are not as influential as our genes. This is why, he argues, teachers and parents should accept children for who they are, rather than trying to mould them in certain directions. Even the environments we choose and the signal events that impact our lives, from divorce to addiction, are influenced by our genetic predispositions. Now, thanks to the DNA revolution, it is becoming possible to predict who we will become, at birth, from our DNA alone. As Plomin shows us, these developments have sweeping implications for how we think about parenting, education, and social mobility.
A game-changing book by a leader in the field, Blueprint shows how the DNA present in the single cell with which we all begin our lives can impact our behaviour as adults.
'A clear and engaging explanation of one of the hottest fields in science' Steven Pinker
Genre
Genetics (non-medical), Human biology, Child, developmental & lifespan psychology, Popular science, Evolution, Human reproduction, growth & development
Listen to a sample
If anyone is going to write a book that challenges deeply held beliefs about who we are, it is Plomin: a psychologist with 45 years' experience in research, but with an undimmed passion for his subject.
I cannot tell you how well thumbed this book is . . . every single person listening to me qualifies to read this book because it's about human beings . . . this is our story
An extraordinary book
It is a hugely important book - and the story is very well told. Plomin's writing combines passion with reason (and passion for reason) so fluently that it is hard to believe this is his first book for popular consumption, after more than 800 scientific publications. His story is crucial.
Plomin finally finds himself at the crest of the wave as cutting edge research begins to back what have long been theories and hypotheses.
Some blueprint, that creates the rainbow spectrum of humanity! Plomin is a masterful teacher as well as brilliant scientist. He coolly lays out the astonishing new evidence that genetic differences matter far more than environmental ones in producing individual differences in ability and character, and argues passionately that, if we want to build a fair society, we must plan accordingly
Important new evidence in a never-ending argument
Plomin takes recent genetic research and draws some provocative conclusions.
A clear and engaging explanation of one of the hottest (and most interesting) fields in science, by perhaps its most distinguished practitioner
Plomin writes with authority about the ongoing genomic revolution that will unquestionably transform our lives and society.
No-one should be making any proposals about how to improve education without being aware of the contents of, and ideally having read, Robert Plomin's new book, Blueprint. Uncomfortable, but essential reading.
A challenging and thought-provoking new book.
This fascinating book, by the doyen of behavioural genetics, provides a superb introduction to the genetics of who we are. It is beautifully written and very challenging, but it is a challenge that we all need to reflect on
What Plomin is saying at the moment is controversial, but it is a message that every teacher needs to at least consider carefully and objectively.
Robert Plomin's engaging book, drawing on his 35 years of research experience, makes the complex field of behavioural genetics accessible for a non-expert reader. An important work, Blueprint calls for a society-wide conversation to debate the ethics of this new knowledge and our responsibilities, as this shouldn't just be left in the hands of geneticists
An important book, a must-read guide to one enormous aspect of the human future
Robert Plomin's research has been educating us about environmental and genetic influences on psychological characteristics for decades. This is an accessible and pacy summary of the field's accumulated results, with provocative future-gazing on the uses of genetic material for prediction about people's lives
You can't read the book without seeing the world afresh.