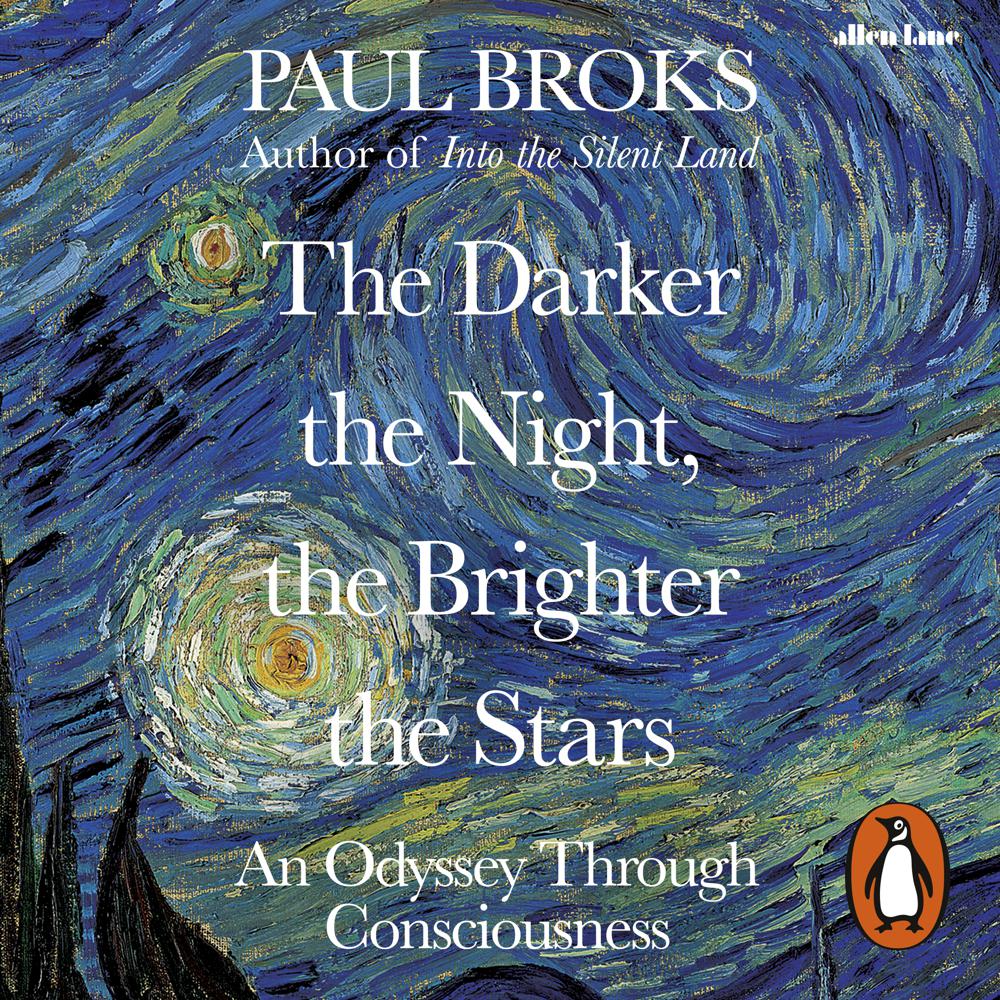 Narrated By: Simon Bubb
Duration: 11 hours and 20 minutes
What to expect
Penguin presents the audiobook edition of The Darker the Night, the Brighter the Stars by Paul Broks, read by Simon Bubb.
A man's wife dies. What next? The next day is next, and the next, and so on. He smothers his sorrow and gets on with the days. He's a Stoic. Tranquillity is the goal, but his brain won't rest. As a neuropsychologist he has spent a career trying to fathom the human brain but now, he comes to realize, his brain is struggling to make sense of him - probing, doubting, reconstructing.
Combining neurological case stories and memoir, and with excursions into speculative fiction and mythology, this is an audaciously original, deeply personal meditation on grief, time and selfhood
Genre
Cognition & cognitive psychology, Psychology: states of consciousness, Physiological & neuro-psychology, biopsychology, Memoirs
Listen to a sample
A beautifully written addition to brain literature ... will mesmerise anyone curious about the mass of goo inside our heads
A wonderful, strange and genre-defying book
Rich with disturbing images, eerie characters, wistful philosophical reflection ... in terms of sheer prose ability he is a modern master
[A] beautifully written investigation of grief ... As an exploration of love and loss, as a portrait of a person and of the nature of personhood, this book is about as true as any I have read
Reads as light as a souffle, yet has the resonant depth to haunt you for the rest of your days
Truly remarkable prose . . . Throughout, Broks is like a naturalist taking you through the wilderness of the human mind, and he's a companionable guide.
A rewarding mind to spend some time with
In this gorgeous kaleidoscope of a book, the neuroscientist Paul Broks takes us image by image, story by story, into an exploration of life with all its brilliant hues of grief and despair, joy and resilience, biology and society. There's science here, and curiosity, and humanity, all forming a remarkable portrait of who we are - and who we hope to be
Broks weaves many threads - memoir, neuroscience, and metaphysics - into a rich fabric of reflection, speculation and deep feeling. This is a work that defies categorization, fusing non-fiction and imagination into a single instrument of piercing insight and emotional honesty
The Darker the Night, The Brighter the Stars is a work of extraordinary insight and imagination. Broks is a 21st century Dante of the human psyche, guiding us on a journey full of surprise, erudition, and wit
Full of wonders and unsettling new perspectives