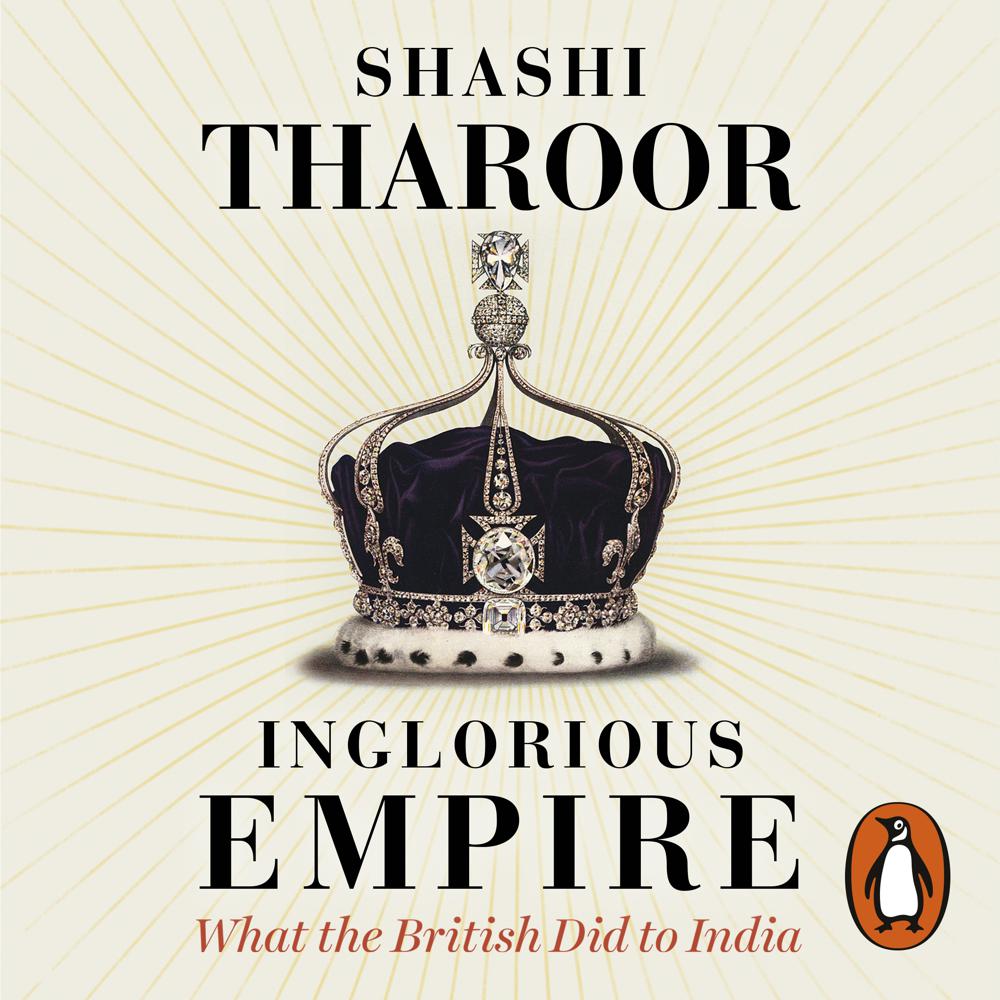 Narrated By: Shashi Tharoor
Duration: 10 hours and 33 minutes
What to expect
Penguin presents the audiobook edition of Inglorious Empire written and read by Shashi Tharoor.
In the eighteenth century, India's share of the world economy was as large as Europe's. By 1947, after two centuries of British rule, it had decreased six-fold. The Empire blew rebels from cannon, massacred unarmed protesters, entrenched institutionalised racism, and caused millions to die from starvation.
British imperialism justified itself as enlightened despotism for the benefit of the governed, but Shashi Tharoor takes demolishes this position, demonstrating how every supposed imperial 'gift' - from the railways to the rule of law - was designed in Britain's interests alone. He goes on to show how Britain's Industrial Revolution was founded on India's deindustrialisation, and the destruction of its textile industry.
In this bold and incisive reassessment of colonialism, Tharoor exposes to devastating effect the inglorious reality of Britain's stained Indian legacy.
Genre
Colonialism & imperialism, Asian history, European history
Listen to a sample
Remarkable ... The book is savagely critical of 200 years of the British in India. It makes very uncomfortable reading for Brits
Persuasive and well-founded ... the book convincingly demolishes the nostalgic, self-serving arguments voiced by imperial apologists
His writing is a delight and he seldom misses his target ... Tharoor should be applauded for tackling an impossibly contentious subject ... he deserves to be read. Indians are not the only ones who need reminding that empire has a lot to answer for.
Tharoor's book - arising from a contentious Oxford Union debate in 2015 where he proposed the motion "Britain owes reparations to her former colonies" - should keep the home fires burning, so to speak, both in India and in Britain. ... He makes a persuasive case, with telling examples
Eloquent ... a well-written riposte to those texts that celebrate empire as a supposed "force for good"
Tharoor convincingly demolishes some of the more persistent myths about Britain's supposedly civilising mission in India ... [he] charts the destruction of pre-colonial systems of government by the British and their ubiquitous ledgers and rule books ... The statistics are worth repeating.
Rare indeed is it to come across history that is so readable and so persuasive
Tharoor's impassioned polemic slices straight to the heart of the darkness that drives all empires. Forceful, persuasive and blunt, he demolishes Raj nostalgia, laying bare the grim, and high, cost of the British Empire for its former subjects. An essential read
Ferocious and astonishing. Essential for a Britain lost in sepia fantasies about its past, Inglorious Empire is history at its clearest and cutting best
Those Brits who speak confidently about how Britain's "historical and cultural ties" to India will make it easy to strike a great new trade deal should read Mr Tharoor's book. It would help them to see the world through the eyes of the ... countries once colonised or defeated by Britain
Inglorious Empire is a timely reminder of the need to start teaching unromanticised colonial history in British schools. A welcome antidote to the nauseating righteousness and condescension pedalled by Niall Ferguson in his 2003 book Empire
Brilliant ... A searing indictment of the Raj and its impact on India. ... Required reading for all Anglophiles in former British colonies, and needs to be a textbook in Britain