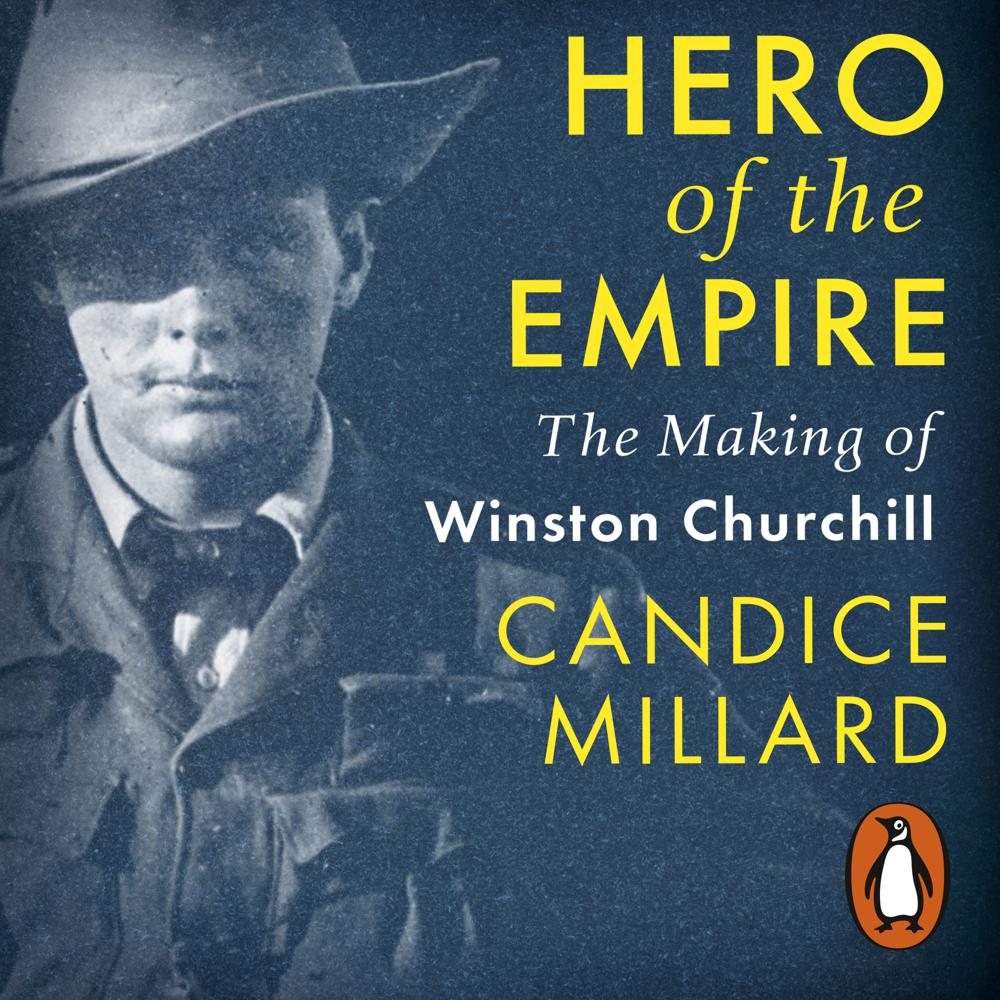 Narrated By: Simon Vance
Duration: 10 hours and 14 minutes
What to expect
Penguin presents the unabridged, downloadable audiobook edition Hero of the Empire by Candice Millard, read by Simon Vance.

'Completely engrossing' Andrew Roberts

From The New York Times bestselling author Candice Millard, this is the gripping true story of one dramatic - and emblematic - year in the early life of Winston Churchill

At the age of twenty-four, Winston Churchill believed that to achieve his ambition of becoming Prime Minister he must do something spectacular on the battlefield. Although he had put himself in real danger in colonial wars in India and Sudan, and as a journalist covering the Spanish-American War in Cuba, glory and fame had eluded him.
Churchill arrived in South Africa in 1899 to write about the brutal colonial war against the Boers. Just two weeks later, he was taken prisoner. Remarkably, he pulled off a daring escape - but then had to traverse hundreds of miles of enemy territory alone. The story of his escape is extraordinary enough, but then Churchill enlisted, returned to South Africa, fought in several battles and ultimately liberated the men with whom he had been imprisoned.
Churchill would later remark that this period, 'could I have seen my future, was to lay the foundations of my later life'. Candice Millard tells a magnificent story of bravery, savagery and chance encounters with a cast of historical characters - including Rudyard Kipling, Lord Kitchener and Gandhi - with whom he would later share the world stage, and gives us an unexpected perspective on one of the iconic figures in our history.
Genre
Biography: historical, political & military, European history, Colonialism & imperialism, Specific wars & campaigns
Listen to a sample
With consummate narrative skill and admirable first-hand research, Candice Millard has added to the canon of great works on Winston Churchill a book essential to a better understanding of his life and personality. Hero of The Empire is both eminently readable and exceptionally informative about the evolution of one of Britain's greatest statesmen
Completely engrossing
Few can match the originality and narrative power of Candice Millard's elegantly written and surprisingly revealing account of the young Churchill's exploits during the Boer War.
Ms. Millard also shows, as she has in her previous work, that she has a great ear for quotes - an underrated virtue in writers of history ... Her eye for detail is equally good.
Thanks to her formidable storytelling skills, she has succeeded in infusing this familiar narrative with color, excitement and life. Particularly effective is her clear-eyed view of the young Churchill as a bumptious self-promoter whose exploits in Africa were as farcical as they were courageous.
Combining vivid narrative and original scholarship, Candice Millard reveals how Winston Churchill laid the foundations of his political career during the Boer War. Supremely courageous, flagrantly ambitious and incredibly lucky, young Winston emerges as the authentic hero of this thrilling tale of imperial derring-do
This is a tremendously readable and enjoyable book ... She aims to retell the story in a thrilling contemporary style for a generation of readers, and in this she succeeds. Most historians will have cause to envy her narrative ability. Her prose gallops along; he short, action-packed chapters often screech to a halt on a cliffhanger.
A gripping story [that] casts an interestingly oblique light on Churchill's personality, and on a traumatic war.
Using many unpublished sources, she weaves into a nail-biting escape story a larger picture of Africa at the cusp of the 20th century. Her eye for humanising detail, her vivid topographical descriptions and her keen awareness of the realities (and surrealities) of war come together in a truly fascinating book.