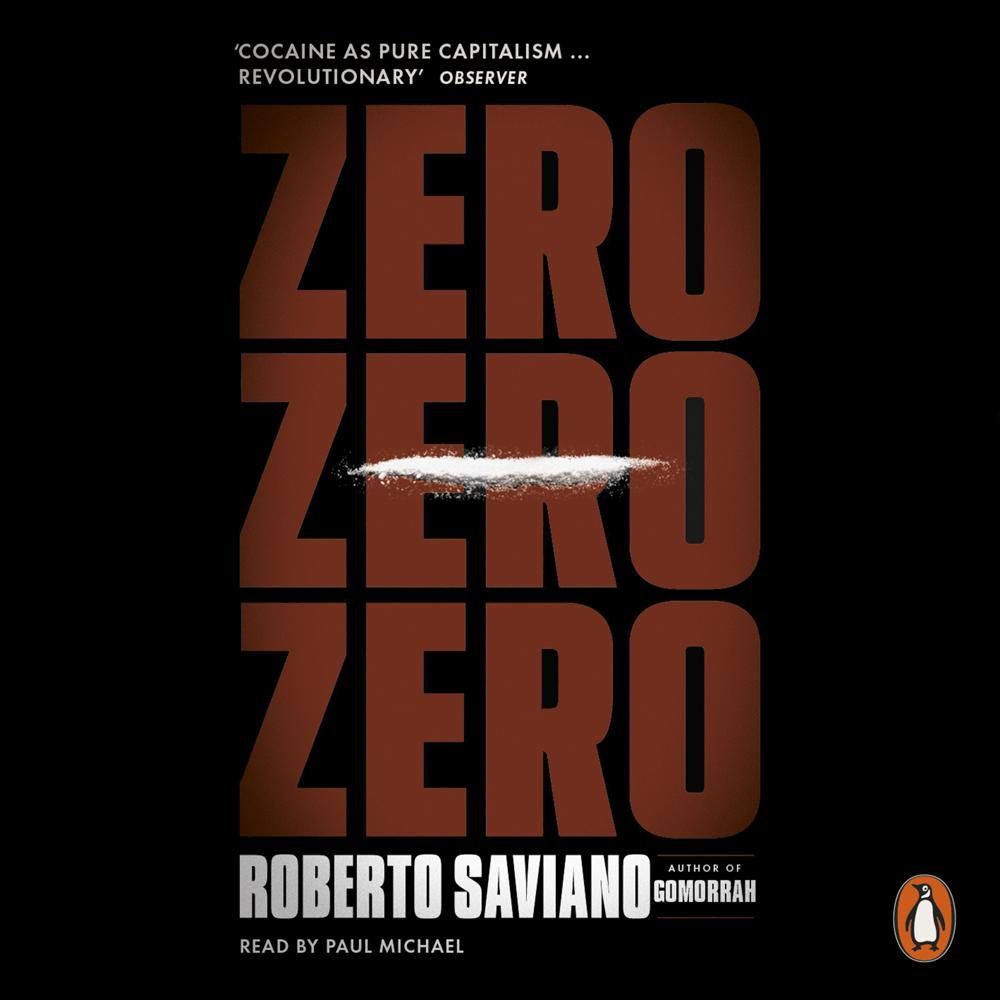 Narrated By: Paul Michael
Duration: 16 hours and 2 minutes
What to expect
Penguin presents the unabridged, downloadable, audiobook edition of Zero Zero Zero by Roberto Saviano, read by Paul Michael.

From the international bestselling author of Gomorrah, this searing exposé of dirty money and the drug trade reveals how they are at the heart of our lives, our economy, and our world.

'The most important book of the year ... Here it is, laid bare: cartel as corporation, corporation as cartel; cocaine as pure capitalism ... Saviano realises the brutal truth: that to understand narco-traffic is to understand the modern world ... it is revolutionary' Ed Vulliamy, Observer

'A dense, dazzling, dizzying narrative about the terrifying violence of the cocaine trade, but also the vast, unassailable reach of it' Rose George, Independent

'A tremendously gripping work of reportage' Ian Thomson, Evening Standard

'Italy's bravest investigative writer ... must-read nonfiction' GQ

'Impassioned, remarkable' Misha Glenny, Financial Times

'After reading Saviano, it becomes impossible to see Italy, and the global market, in the same way again' The New York Times
Genre
True crime, Drugs trade / drug trafficking, International economics, Reportage & collected journalism
Listen to a sample
After reading Saviano, it becomes impossible to see Italy, and the global market, in the same way again.
Saviano has an astonishing ability to write luminously yet subtly about terrible things.
Brave and passionate
Saviano should be commended for his bravery, and supported by all who share his revulsion.
Vivid . . . lands a resounding thump to the solar plexus
A national hero.
Intriguing . . . grimly absorbing . . . a tremendously gripping work of reportage
A dense, dazzling, dizzying narrative about the terrifying violence of the cocaine trade, but also the vast, unassailable reach of it.
Impassioned . . . a literary style that switches from vivid descriptions of human depravity to a philosophical consideration of the meaning of violence in the modern world.
A powerful work of reportage . . . it goes to the heart of the financial sector's dependence on drug capital and its depredations
Saviano is a blazingly vivid and courageous writer.