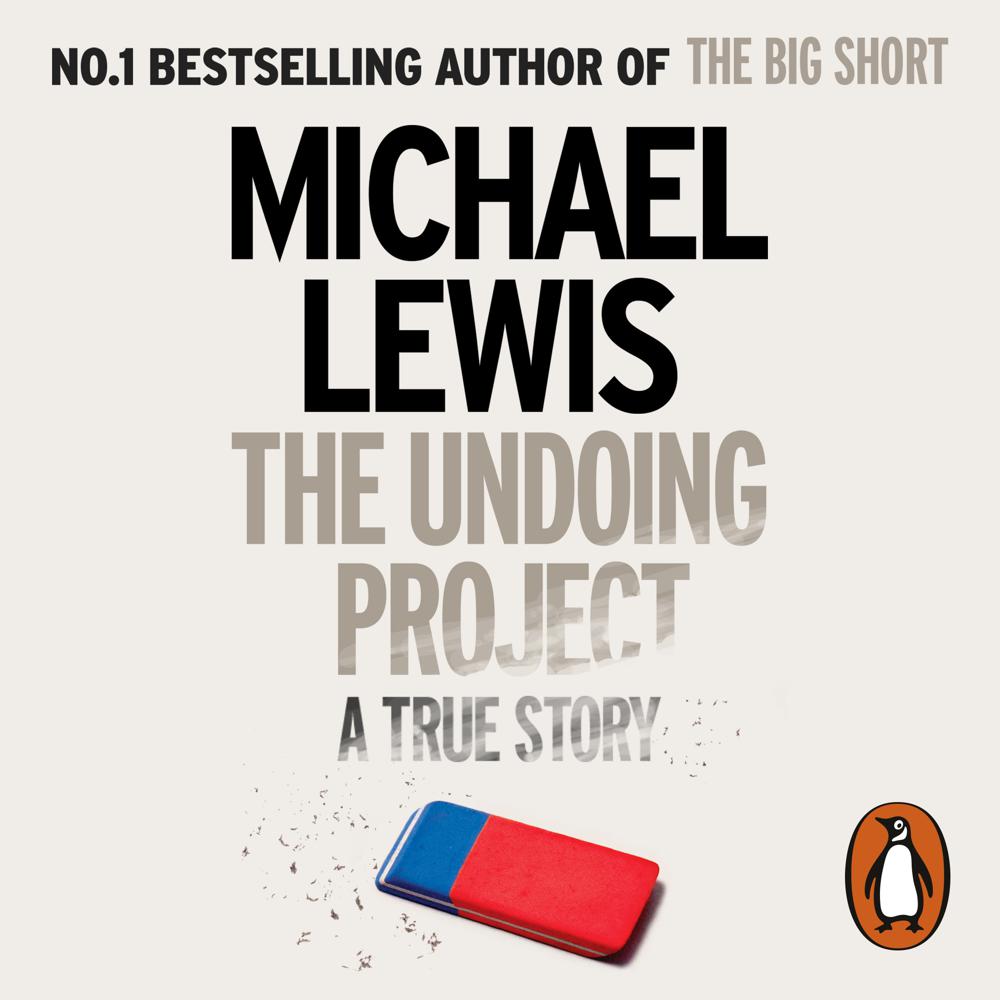 Narrated By: Dennis Boutsikaris
Duration: 10 hours and 17 minutes
What to expect
Penguin presents the unabridged, downloadable, audiobook edition of The Undoing Project, by Michael Lewis, read by Dennis Boutsikaris.
Daniel Kahneman and Amos Tversky met in war-torn 1960s Israel. Both were gifted young psychology professors: Kahneman a rootless son of holocaust survivors who saw the world as a problem to be solved; Tversky a voluble, instinctual blur of energy. In this breathtaking new book, Michael Lewis tells the extraordinary story of a relationship that became a shared mind: one which created the field of behavioural economics, revolutionising everything from Big Data to medicine, from how we are governed to how we spend, from high finance to football. Kahneman and Tversky, shows Michael Lewis, helped shape the world in which we now live - and may well have changed, for good, humankind's view of its own mind.
Genre
Economic theory & philosophy, Behaviourism, Behavioural theory, Behavioural economics, Decision theory: general
Listen to a sample
Gripping ... There is war, heroism, genius, love, loss, discovery, enduring loyalty and friendship. It is epic stuff ... Michael Lewis is one of the best non-fiction writers of our time. The writing has wit, passion and scientific credibility
Michael Lewis is perhaps my favourite writer full stop ... he engages both heart and brain like no other author, and he tells the story of Tversky and Kahneman beautifully
Probably the best current writer in America.
Part biography of a friendship and part account of psychology's impact, while also taking in much of modern Israel's history, this is a fine showcase of Mr Lewis's range ... it is a story of remarkable individuals succeeding through innovative ideas ... Lewis has managed the unusual feat of interweaving psychology and the friendship between two men
I normally write two or three pages of notes when reviewing a book. On this occasion I scribbled six, often in high excitement. Lewis has a strong journalist's sense of a good story and the book is dotted with hundreds. He also has a feeling for pace and intensity. Although this is an easy read, nothing is wasted and everything seems to be in the right place. And what a story it is!
Leaves you feeling cleverer
Michael Lewis is a brilliant writer... The Undoing Project is a masterclass in narrative non-fiction
Kahneman and Tversky's deep friendship and intellectual collaboration has arguably done as much to define our world as, say, the intertwining between Francis Crick and James Watson... Michael Lewis, with his great gift for humanising complex and abstract ideas, is exactly the storyteller Tversky and Kahneman deserve.
Michael Lewis is perhaps my favourite writer full stop. At his best, Lewis engages both heart and brain like no author, and he tells the story of Tversky and Kahneman beautifully... the final sections will have you weeping
Michael Lewis could spin gold out of any topic he chose ... his best work ... vivid, original and hard to forget
I read Michael Lewis for the same reasons I watch Tiger Woods. I'll never play like that. But it's good to be reminded every now and again what genius looks like
A new book by Michael Lewis promises an absorbing story, dazzling ideas, journalistic flair and originality. He achieves this with extraordinary consistency. In The Undoing Project he has achieved it again.