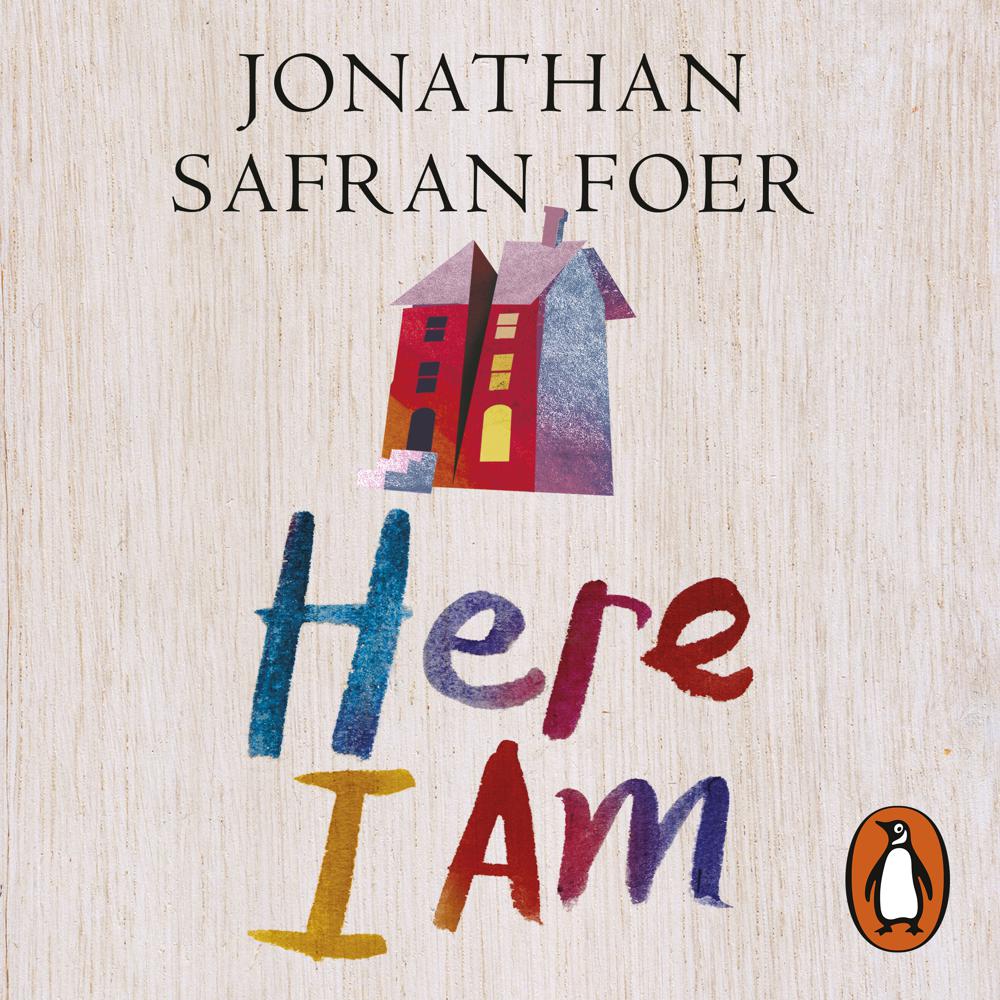 Narrated By: Ari Fliakos
Duration: 16 hours and 59 minutes
What to expect
Penguin presents the unabridged, downloadable, audiobook edition of Here I Am by Jonathan Safran Foer, read by Ari Fliakos.


THE NEW YORK TIMES BESTSELLER

From the bestselling author of Extremely Loud and Incredibly Close, Everything is Illuminated and We are the Weather - a rich and moving novel about modern family lives and the ties that bind
'Towering and glorious: a tale of social, familial and marital breakdown and the End of the World. The funniest literary novel I have ever read' The Times

'A rich, beautifully written, ambitious and grandly moving novel, which looks both at the world at large and at the deepest concerns of individual lives' Evening Standard

'Lays bare the interior of a marriage with such intelligence and deep feeling and pitiless clarity, it's impossible to read it and not re-examine your own family' Time

'Astonishing. So sad and so funny and so wry' Scotland on Sunday
Jacob and Julia Bloch are about to be tested . . .
By Jacob's grandfather, who won't go quietly into a retirement home.
By the family reunion, that everyone is dreading.
By their son's heroic attempts to get expelled.
And by the sexting affair that will rock their marriage.
A typical modern American family, the Blochs cling together even as they are torn apart. Which is when catastrophe decides to strike . . .
Confronting the enduring question of what it means to be human with inventiveness, playfulness and compassion, Here I Am is a great American family novel for our times, an unmissable read for fans of Jonathan Franzen and Michael Chabon, a masterpiece about how we live now.
Genre
Fiction: general & literary, Modern & contemporary fiction
Listen to a sample
Astonishing. So sad and so funny and so wry. The book that The Corrections ought to have been.
Unarguably Foer's most substantial and impressive work yet.
Terrific, truthful, extremely funny and heartbreaking.
Lays bare the interior of a marriage with such intelligence and deep feeling and pitiless clarity, it's impossible to read it and not re-examine your own family.
Provocative . . . very, very funny. Dialogue pings, as animated and inventive as an Aaron Sorkin script.
Towering and glorious: a tale of social, familial and marital breakdown . . . and the End of the World. The funniest literary novel I have ever read.
A rich, beautifully written, ambitious and grandly moving novel, which looks both at the world at large and at the deepest concerns of individual lives.
An ambitious platter of intellection and emotion. Its observations are crisp; its intimations of doom resonate; its jokes are funny. Foer's best and most caustic novel, filled with so much pain and regret that your heart sometimes struggles to hold it all. Has more teeming life in it than several hundred well-meaning and well-reviewed books of midlist fiction put together.
Brilliant, masterly, always original.
Publisher's description. The New York Times bestselling new novel from the author of Extremely Loud and Incredibly Close. Wildly exhilarating and profoundly moving, this is the story of a man in crisis, a family imploding, a planet on the brink of disaster. Here I Am is a great American novel for our times, a masterpiece about how we live now.
A brilliantly acrobatic imagination
Foer writes like a dream. . . big-hearted, courageous and jaw-droppingly clever