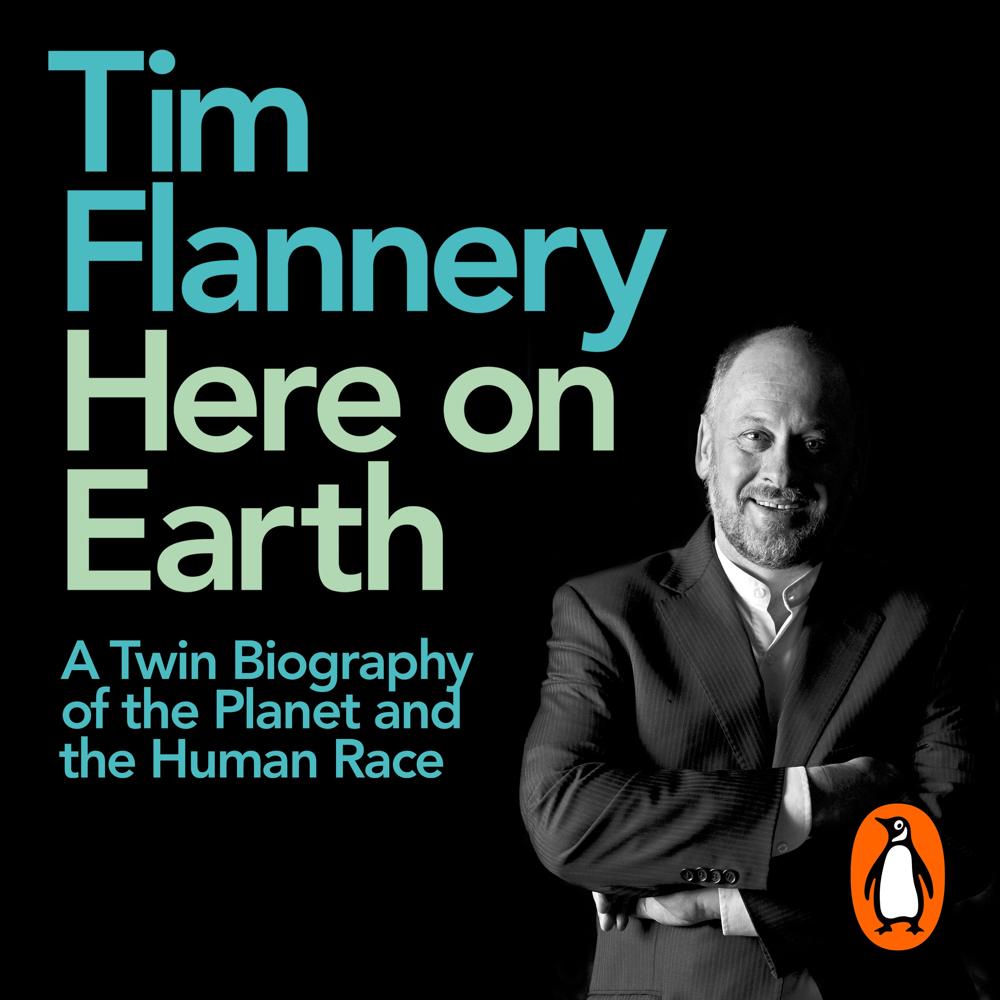 Narrated By: Tim Flannery
Duration: 8 hours and 35 minutes
What to expect
The unabridged, downloadable audiobook edition of Here on Earth: A New Beginning, the revolutionary and inspiring new book from one of the world's most visionary thinkers, read by Tim Flannery himself.
Tim Flannery is here to offer us a change of perspective. And he is here to inspire us. He invites us to consider again our place on earth, what it really means to be alive.
Here on Earth is a revolutionary dual biography of the planet and of our species. Flannery reimagines the history of earth, from its earliest origins as a chaotic ball of elemental gases to the teeming landscape we currently call home. It is a remarkable story. How did life first emerge here? What forces have shaped it? Why did humans come to dominate? And when did we start to have an impact? More importantly, how has this changed us as a species?
The awesome hand of nature has never been better portrayed than in this book. Nor, remarkably, the transformative power of ideas. From the most intense competition for survival, cooperation has emerged. The challenge we now face is to sustain our fragile hold on life.
Our fate is in our own hands. But first we have to realise who we are.
Genre
Popular science, Evolution
Listen to a sample