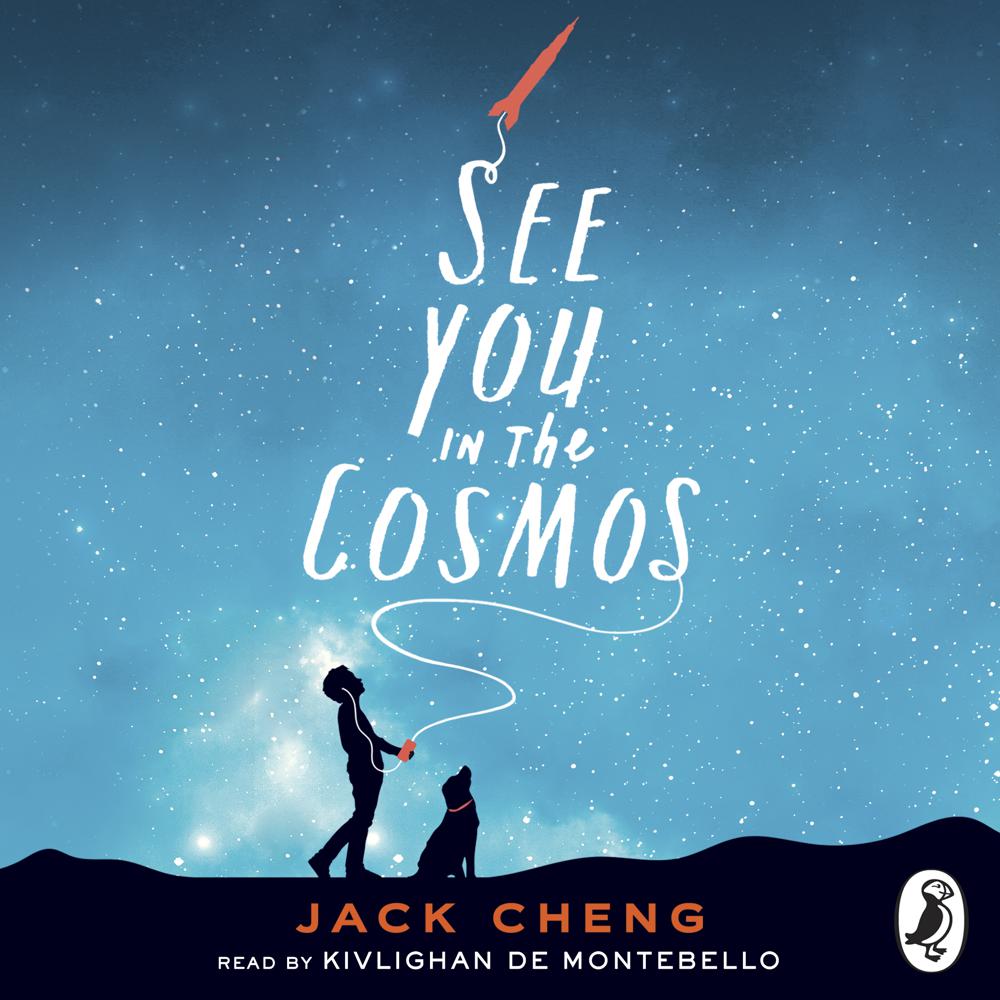 Narrated By: Jason Culp, Graham Halstead, Michael Croucher, Kivlighan de Montebello, Brittany Pressley, Therese Plummer, Susan Bennett, Dan Bittner, Pete Larkin, Courtney Shaw
Duration: 6 hours and 10 minutes
What to expect
Winner of YALSA Amazing Audiobooks for Young Adults 2018.

Penguin presents the unabridged, downloadable audiobook edition of See You in the Cosmos by Jack Cheng, read by Kivlighan de Montebello, Brittany Pressley, Graham Halstead, Michael Crouch, Jason Culp, Therese Plummer, Susan Bennett, Dan Bittner, Pete Larkin and Courtney Shaw.

An astonishingly moving middle-grade debut about a space-obsessed boy's quest for family and home.

All eleven-year old Alex wants is to launch his iPod into space. With a series of audio recordings, he will show other lifeforms out in the cosmos what life on Earth, his Earth, is really like.
But for a boy with a long-dead dad, a troubled mum, and a mostly-not-around brother, Alex struggles with the big questions.
Where do I come from? Who's out there? And, above all, How can I be brave?
Determined to find the answers, Alex sets out on a remarkable road trip that will turn his whole world upside down . . .
For fans of Wonder and The Curious Incident of the Dog in the Night-Time, Jack Cheng's debut is full of joy, optimism, determination, and unbelievable heart. To read the first page is to fall in love with Alex and his view of our big, beautiful, complicated world. To read the last is to know he and his story will stay with you a long, long time.
A full cast, lead by Kivlighan de Montebello, brings this funny and sweet story to life. - YALSA Committee
Genre
Children's / Teenage fiction: Family & home stories
Listen to a sample
I am a sucker for road trip novels and this is one of the best and sweetest I've read in ages. Alex is an unforgettably lovely narrator, and his story is out of this world.
I love this book - the characters , the story, but most of all, the voice . . . It's a story a story that changes the way you see the world
Moving and hopeful . . . an unmissable adventure. One to watch.
Cheng has captured a view of the cosmos through a child's eyes, and that is the book's real pleasure'
Alex Petroski has a big mind, big dreams, and a big heart. His story is full of the real kind of magic - friends well-met, surprising journeys, and heartbreak and hope. This is a beautiful book
[A] poignant, memorable debut
It's not always that we read a novel that so powerfully affirms our human capacity for grace and love and understanding
Poignant and funny . . . propulsive . . . Alex's strong voice drives this compelling personal journey with resonant themes of family, friendship and resilience
I haven't read anything that has moved me this much since Wonder . . . The very best books are rare and powerful magic, as if they were conjured by the stars. See You in the Cosmos is one of these. Hero Alex Petroski is eleven years old, in search of himself and the universe. His extraordinary journey is relatable and timeless, and I wanted to stay forever in this funny, wise, beautiful world.
Featured in 'Best Books for Children's and Teens 2017
The narration is a delight, swerving from space jokes and naivety to childlike wisdom
Falling in love with a new book: the very beautiful See You in the Cosmos . . . this is something special
4.5 STARS
A touching debut, with a clever narrative device and a deeply affecting hero
This is an original and highly compelling read; heart-breaking on occasions, but ultimately uplifting
A heart-warming story about a space-obsessed boy's quest for answers