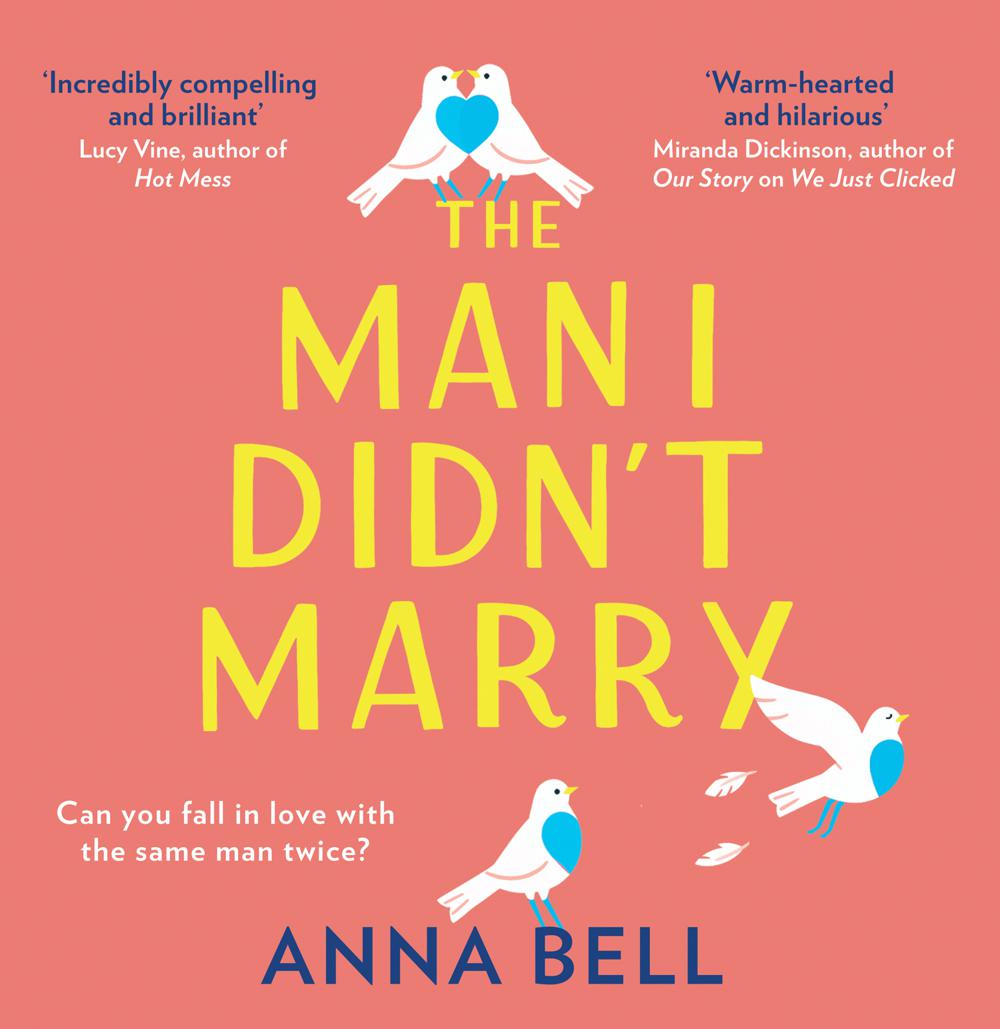 Narrated By: Elisabeth Hopper
Duration: 11 hours and 40 minutes
What to expect
A heart-warming and feel-good romcom about a second chance at falling in love, perfect for fans of In Case You Missed It and This Time Next Year.
'Funny and relatable. I love books that blend poignancy with laughter – and this one does it to perfection.' Sophie Cousens, bestselling author of This Time Next Year
'OMG, I adored this book. It's one of the best I've read for a while and I literally couldn't put it down. What a gorgeous, poignant story of finding love all over again' Jules Wake, bestselling author of The Spark
'Brilliantly written, funny and tender' Fabulous
'A new must-read' Bella
'Heart-warming and hilarious' Yours
––––––––––
What happens when the man she married can't remember her?
Ellie has the perfect life: a happy marriage, a gorgeous daughter and a baby on the way. But when her husband Max develops amnesia, he forgets everything about the last five years . . . including their relationship.
Now the man she said 'I do' to has become a stranger, and she has no idea why. Yet Ellie is determined to reconnect and find her Max again – he has to be in there somewhere, right?
As they get to know one another afresh, Ellie finds herself seeing Max clearly for the first time. But then she discovers that before his memory loss, Max was keeping a huge secret from her. Will their new beginning prove to be a false start, just as it seemed they might fall in love all over again?
––––––––––
Authors have fallen in love with The Man I Didn't Marry:
'My heart was not prepared to be squished. Funny and moving. Brilliant writing!' Joanna Bolouri, author of All I Want for Christmas
'Anna Bell's best book yet. An incredibly compelling and brilliant story. I fell in love with Ellie, and I know you will, too.' Lucy Vine, author of Hot Mess
'I feel like I've been on an emotional roller coaster. What a thrilling ride this novel was – strap in and enjoy. Hilarious yet heartfelt, this is romcom writing at its very best!' Isabelle Broom, author of Hello, Again
'Brilliant – warm, funny and seriously gripping!' Tom Ellen, author of All About Us
Genre
Modern & contemporary fiction, Contemporary romance
Listen to a sample
Praise for The Man I Didn't Marry:

'Funny and relatable, the perfect blend of light and shade. I love books that blend poignancy with laughter – and this one does it to perfection.' Sophie Cousens, bestselling author of This Time Next Year

'I feel like I've been on an emotional roller coaster. What a thrilling ride this novel was – strap in and enjoy. Hilarious yet heartfelt, this is romcom writing at its very best!' Isabelle Broom, author of Hello, Again

'This is Anna Bell's best book yet, and – given how much I've always loved her writing – that's saying a lot. It has all of Anna's unique trademark wit, warmth and wisdom, while also being an incredibly compelling and brilliant story. I fell in love with Ellie, and I know you will, too.' Lucy Vine, author of Hot Mess

'Funny and true. Anna Bell writes beautifully.' Lia Louis, author of Dear Emmie Blue

'Fresh and funny, romantic and real, The Man I Didn't Marry is a gorgeously tender falling-in-love-again story.' Laura Kemp, author of Bring Me Sunshine

'A perfect beach read about rediscovering love.' Jo Watson, bestselling author of Truly, Madly, Like Me

'An absolute delight of a book. A great concept and Anna Bell is so brilliant at female friendships and warm humour. Just what I needed. ' Rachel Winters, author of Would Like to Meet

'My heart was not prepared to be squished. Funny and moving. Brilliant writing!' Joanna Bolouri, author of All I Want for Christmas

'The Man I Didn't Marry is hilarious, moving and full of brilliant characters. I adored it. A ray of sunshine in book form that's just what's required right now.' Josie Lloyd, author or The Cancer Ladies' Running Club

'Anna's writing is fun and flirty while also packed full of emotion and warmth. This book is a real winner.' Jenny Oliver, author of The Summer We Ran Away