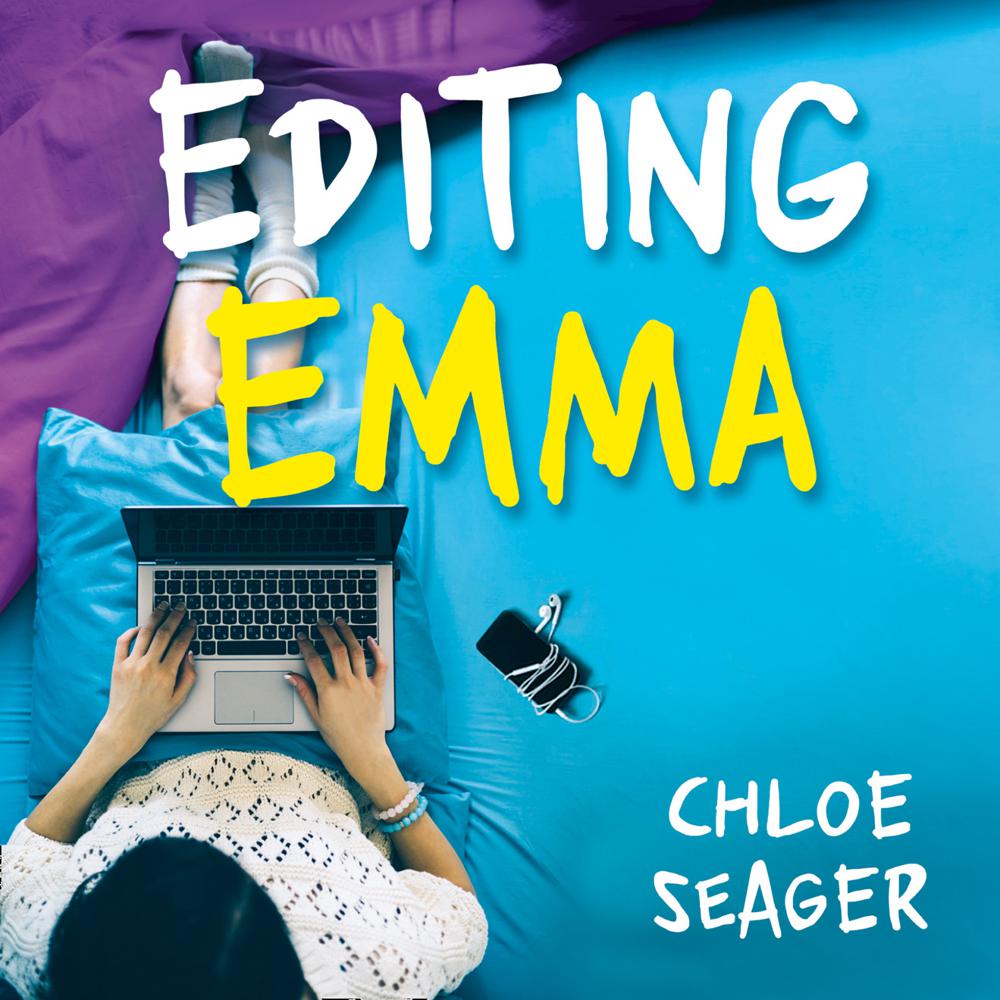 Narrated By: Charlie Sanderson
Duration: 7 hours and 38 minutes
What to expect
Move over Georgia Nicolson. Say goodbye to Geek Girl. Meet Emma Nash.
When sixteen year old Emma is ghosted by love of her life Leon Naylor she does what any normal girl would do.Emma spends the summer lurking in her bedroom, avoiding all human contact (and the shower), surrounded by the collection of chewit wrappers she saved from packs Leon gave her, back when he actually acknowledged her existence…
But seeing Leon suddenly 'In a relationship' on Facebook with the perfect Anna, spurs Emma into action and she embarks on a mission to make positive changes to her life (or 'edits,' if you will) and vows to use the internet for more than obsessively stalking Leon's activities! Instead, she will use it for good and noble causes like finding someone who will actually be nice to her, and recording her findings for the rest of the world to see (i.e. BFF Steph and her mum) on her new Editing Emma blog.
But Emma soon discovers her 'habit' is harder to break than she first thought – turns out she's not the only one 'editing' herself online (thank you Tinder for finding her mum's profile, age 35, really?) and that life through an Instagram filter isn't always what it's cracked up to be. But it could be worse, she could have outed her best friend, accidentally chatted up a 12 year old boy and revealed to the world why Leon Naylor is worth no girl's time or virginity… oh no wait, that's exactly what happened…
Genre
Children's / Teenage: Romance, love & relationships stories, Children's / Teenage: School stories
Listen to a sample
'Editing Emma was over all too quickly for me as reading it felt like hanging out with one of my most entertaining fiends. Emma's inner-thoughts were a painfully funny romp through a bundle of boy disasters and friend dramas, and it was packed with hilariously accurate observations totally nailed in single sentences. Loved it. ' Beth Garrod, author of Superawkward

'Editing Emma is a great debut; extremely funny and very frank. I loved reading this one (even the bits where I was looking through my hands because I was cringing with embarrassment at some of the situations Emma found herself in!) Fans of YA contemporary books – especially Super Awkward, Lobsters and Candy Harper's Faith trilogy – have definitely got a new author to look out for here.' Jim, YA YEAH YEAH http://www.yayeahyeah.com/

'A joy to read – so smart and funny' Perdita Cargill, co-author of Waiting for Callback

'Many genuine laugh-out-loud moments' Tom Ellen, co-author of Lobsters.

'Editing Emma is great fun and full of laugh-out-loud moments. I love this warm, witty debut…everyone will fall for Emma, her pals and their bonkers antics! Great for fans of Holly Bourne. ' Katy Birchall, author The It Girl series

'Bridget Jones for the teen reader – an entertaining and life affirming read.' The Book Bag.