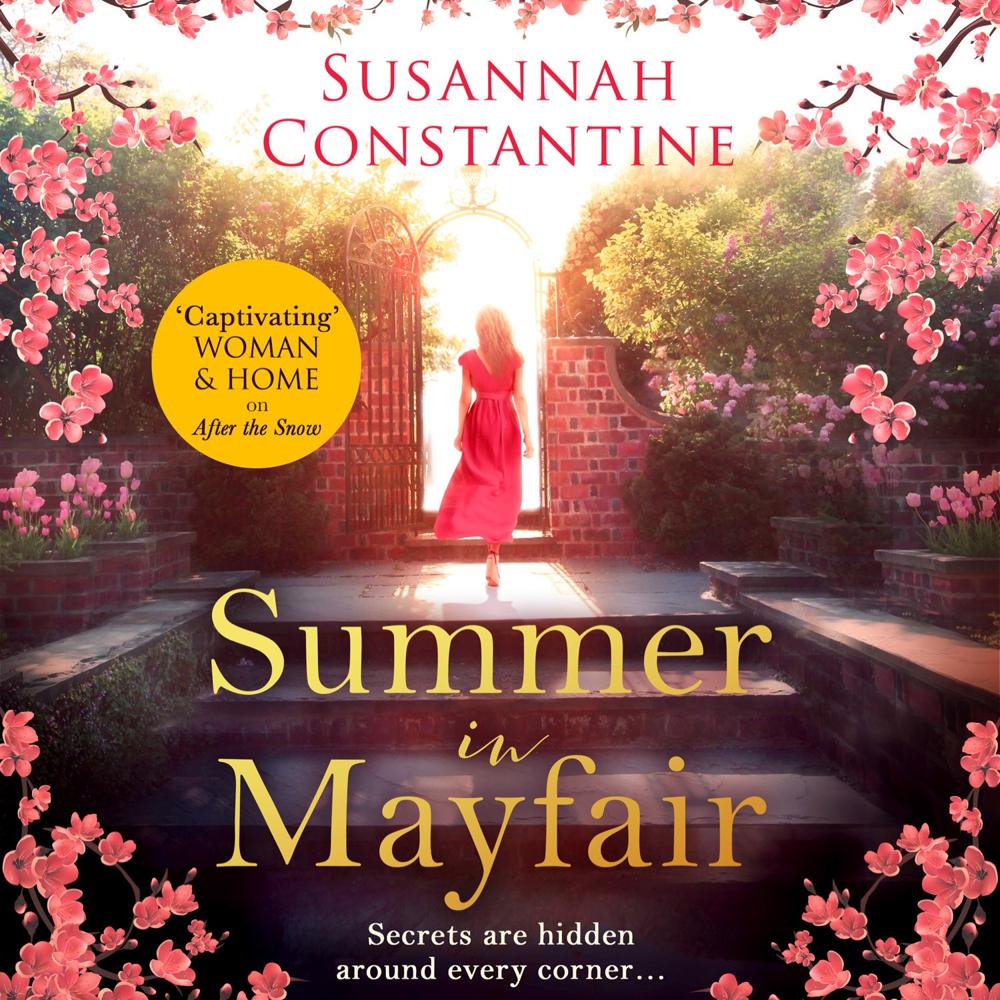 Narrated By: Anna Bentinck
Duration: 10 hours and 43 minutes
What to expect
'You'll be swept off your feet by this stunning and compelling novel' Anton du Beke
Secrets are hidden around every corner…
Summer, 1979.
Twenty-two-year-old Esme Munroe has finally left the Scottish Highlands for the excitement of London.
Working at a prestigious art gallery in Mayfair, she meets gorgeous, worldly Suki, who takes her to the most exclusive bars and clubs in the city.
But it's easy to get lost in London's glamour and chaos, especially when a long-hidden secret looms – will Esme discover it and who she can really trust, before it's too late?
Don't miss this stunning novel, perfect for fans of Downton Abbey and The Crown.
Praise for Summer in Mayfair:
'You'll be swept off your feet by this stunning and compelling novel' Anton du Beke
'The perfect literary replacement for this summer' My Weekly
'This summery tale gives a glimpse into the secret lives of the upper classes and is complete with vivid characters' Woman & Home 
Praise for After the Snow by Susannah Constantine:
'Thoughtful and dark' The Times Magazine
'Captivating' Woman & Home
'Beautifully written … with a dramatic, thrilling conclusion' HELLO!
'Fans of Downton Abbey will love this' Davina McCall
'A modern-day Nancy Mitford' Sir Elton John
'A tenderly absorbing tale, shades of Dodie Smith' YOU Magazine
'Frank and thrilling' S Magazine
'Brimming with secrets, scandal, shame'The Sun
'A must-read mystery' Yours Magazine
'This touching, atmospheric story … has echoes of I Capture The Castle about it'Scottish Daily Mail
Genre
Modern & contemporary fiction, Historical fiction
Listen to a sample
Praise for Summer in Mayfair:

'You'll be swept off your feet by this stunning and compelling novel' Anton du Beke

'The perfect literary replacement for this summer' My Weekly

'This summery tale gives a glimpse into the secret lives of the upper classes and is complete with vivid characters' Woman & Home 

Praise for After the Snow by Susannah Constantine:

'Thoughtful and dark' The Times Magazine

'Captivating' Woman & Home

'Beautifully written … with a dramatic, thrilling conclusion' HELLO!

'Fans of Downton Abbey will love this' Davina McCall

'A modern-day Nancy Mitford' Sir Elton John

'A tenderly absorbing tale, shades of Dodie Smith' YOU Magazine

'Frank and thrilling' S Magazine

'Brimming with secrets, scandal, shame'The Sun

'A must-read mystery' Yours Magazine

'This touching, atmospheric story … has echoes of I Capture The Castle about it'Scottish Daily Mail