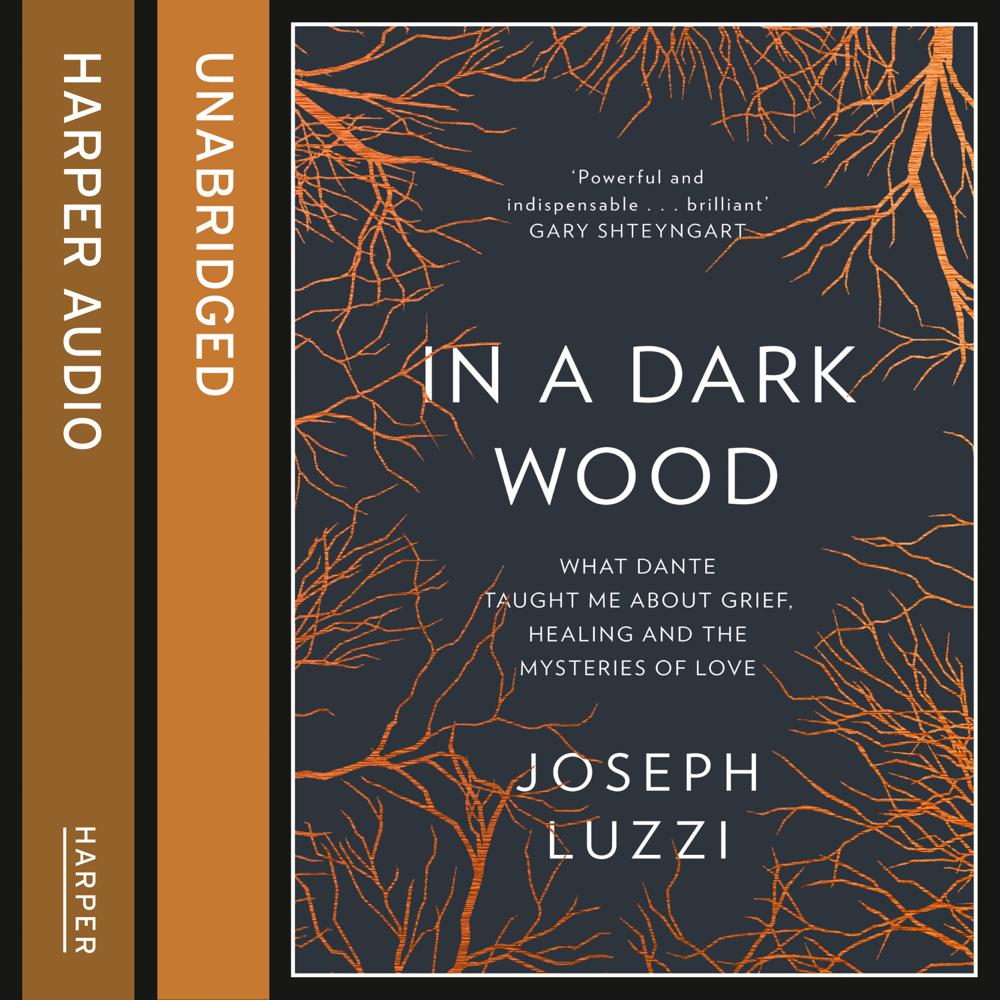 Narrated By: Rick Adamson
Duration: 7 hours and 47 minutes
What to expect
A story of love and grief. 'I became a widower and a father on the same day' says Joseph Luzzi. His book tells how Dante's 'The Divine Comedy' helped him to endure his grief, raise their infant daughter, and rediscover love.
Where do we turn when we lose everything?
In 2007, Joseph Luzzi's wife Katherine was eight-and-a-half
months pregnant when she was involved in a fatal car accident.
Their daughter, Isabel, was delivered by emergency C-section
and somehow survived, even while her mother could not. In
the days when his life changed irrevocably and the years of heartache that followed, Luzzi turned to a man who had been
an unassuming part of his life since college: Dante.
A memoir of grief and healing divided into three parts, the book trace's Luzzi's journey through Dante's 'The Divine Comedy'
and his journey through a world without Katherine. The first part, "The Underworld," follows Luzzi's descent into grief and his examination of Dante's accounts of early exile. In the second, "Purgatorio", Luzzi explores how Dante found the will to carry on and how he himself began to find hidden opportunities in everyday life. The last part is called "Squaring the Circle,"
referring to Dante's metaphor for coming face-to-face
with God and the mysteries of love; in it, Luzzi shares his gratitude towards family members who set aside their lives in his time of need, as well as his experience of meeting the woman who would become his wife and mother to his daughter.
Luzzi tells his story of personal loss and digs deeper into Dante almost simultaneously, allowing the poet to guide his thinking and forging connections between life in the Inferno and the long life of grief. His memoir is both a personal odyssey and a reminder of the power of great literature in the darkest of times.
Genre
Ancient, classical & medieval texts, Memoirs
Listen to a sample
'Powerful and indispensable, Joseph Luzzi unites emotion and ideas in a work that defies categorization, except for the category marked "brilliant." If every academic wrote like this, the humanities would be prospering' Gary Shteyngart

'Like Dante's epic poem, Luzzi's narrative moves structurally through the stages of the Underworld, from Hell into Paradise … Luzzi honestly grapples with profound questions about being a man and father in this very literary and very personal work' Publishers Weekly

'Joseph Luzzi lived through something terrible, and has made something beautiful. 'In a Dark Wood' is a memoir of love and loss; but more than that, it is a powerful testimony to the consolation – even salvation – that an engagement with great literature can supply' Rebecca Mead, author of 'My Life in Middlemarch'

'Reads hell in a new light' Vanity Fair

Praise for Joseph Luzzi:

'Touches, lightly and elegantly, on politics, history, geography, sociology, language, literature, film, food and family . . . [There are] deeply felt stretches of memoir' New York Times Book Review

'A thoughtful book about exile, the sense of displacement and confusion that those driven from their roots carry with them forever' Caroline Moorehead, Times Literary Supplement