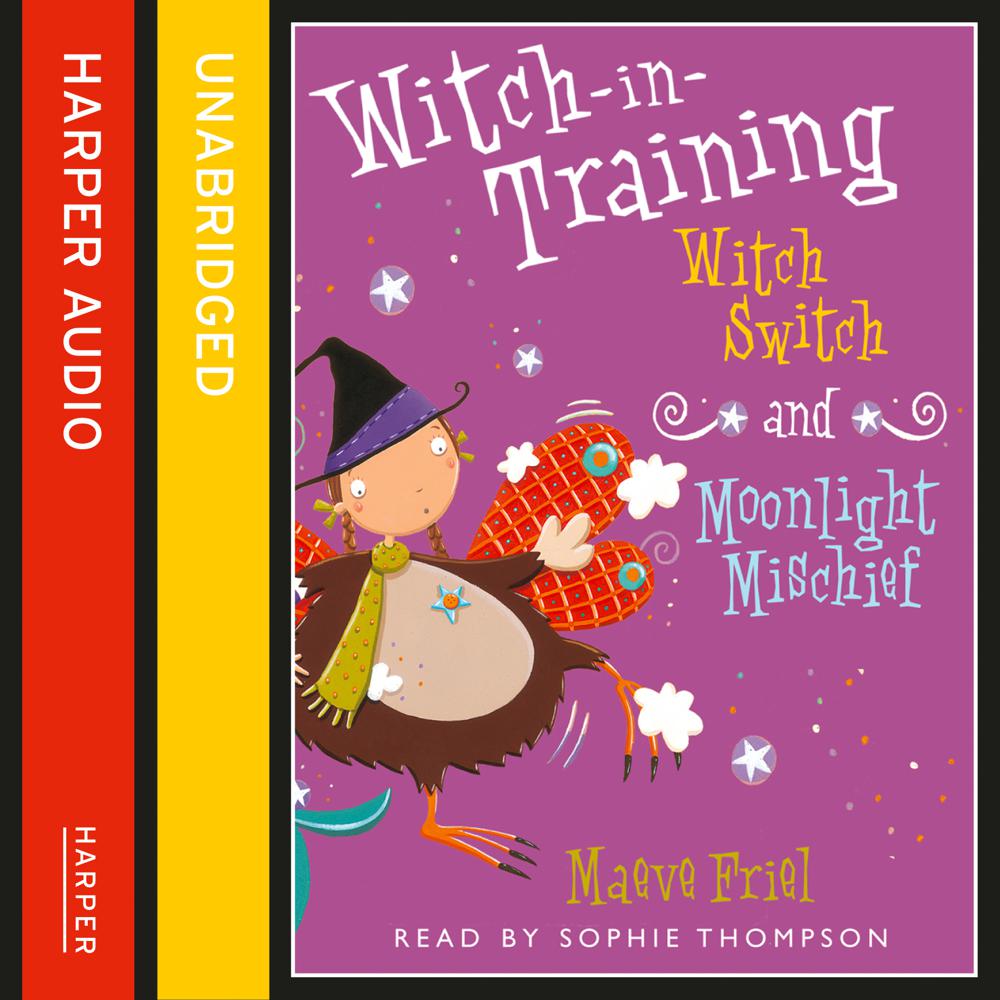 Narrated By: Sophie Thompson
Duration: 1 hour and 54 minutes
What to expect
Two enchanting adventures for Jessica, everyone's favourite Witch-in-Training, and her teacher Miss Strega.
Witch Switch
"Prrrrrrooom," Jessica purred, in a very pleased voice. "I'm a cat."
Jessica is learning the Witch Switch – how to magically change shape. But although being a cat can be great fun, it's also a tiny bit scary. What happens if a Witch Switch goes wrong? Meanwhile, what happens if an Ordinary Person finds out about the goings-on at Miss Strega's shop?
Moonlight Mischief
Jessica is off to the Extraordinary Moonlight Games at Coven Garden, which take place every year on the Night of the Blue Moon. She is there to compete with three other witches-in-training in the Witch-in-Training Championship Hurdles, but she soon discovers that her rivals are in it to win at any cost – fair play or foul.
Facing transformation spells to turn her into a mouse, broom spells to trip her up and weather spells to make flying a hazard, Jess struggles through the competition, only to discover that even the judges have been nobbled…
Genre
Children's / Teenage: Fantasy
Listen to a sample