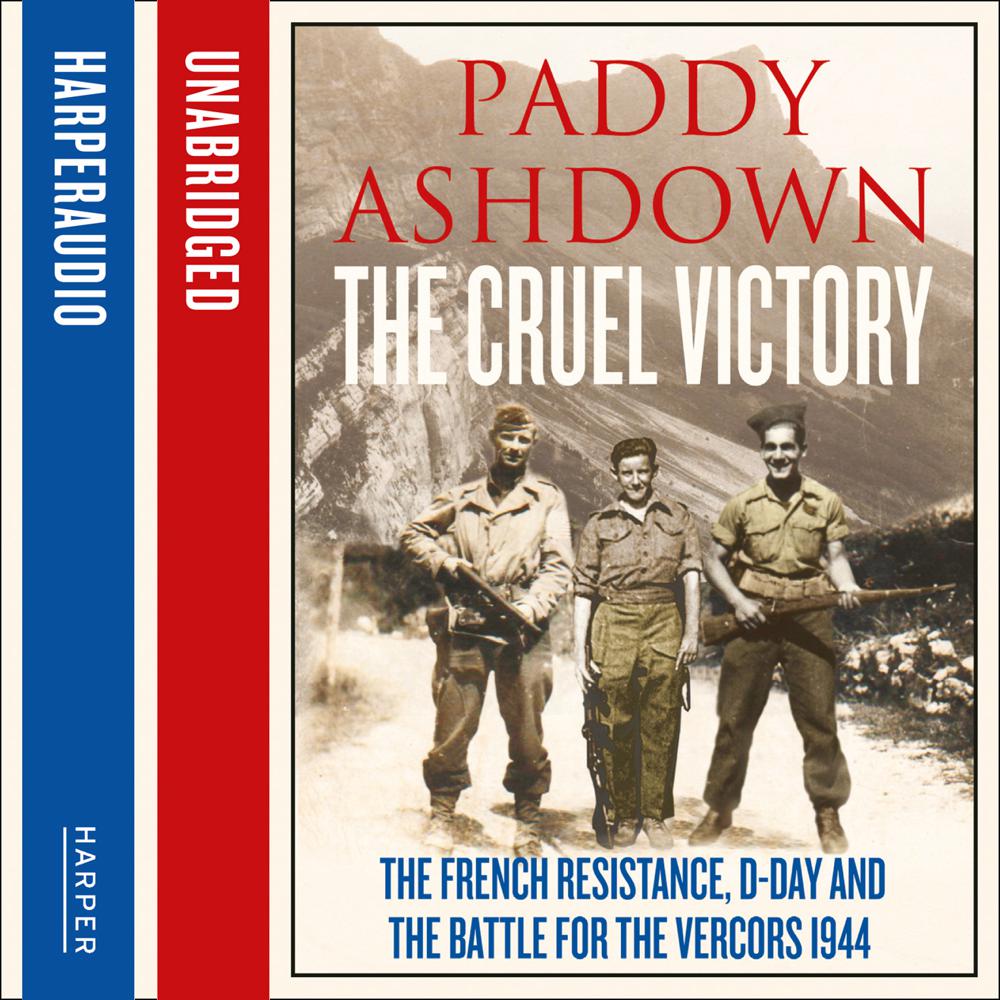 Narrated By: Paddy Ashdown
Duration: 15 hours and 39 minutes
What to expect
From best-selling and award winning author of A Brilliant Little Operation comes the long neglected D-Day story of the Resistance uprising and subsequent massacre on the Vercors massif – the largest action by the French Resistance during the Second World War.
In early 1941, three separate groups of plotters – one military, one political, one intellectual – began to organise and plan on and around the forbidding mountainous plateau near Grenoble – the Vercors. The aims of the groups were the same: to hasten the departure of the German occupiers; to restore the pride of France after its fall and the humiliations of the puppet Vichy government which followed; and to build a new France. The overwhelming desire to get rid of the Germans would unite them. Their different views of the France they hoped for in the future would divide them.
Over the next three years these sparks of resistance would grow to challenge the might of the hated German occupiers. As the Allied troops stormed the D-Day beaches, the Vercors rose up to fight the Nazis in a planned rearguard action. It was to prove not only the largest Resistance action of the entire war but also, in the severity of the German response, the most brutal crushing of resistance forces in Western Europe.
For the men and women of Vercors, aided and abetted by the Free French forces of General de Gaulle and SOE operatives from London, the events on the Vercors took them on a journey from early idealism through hope, misjudgement, folly, despair, sacrifice and slaughter to a kind of cruel victory. The tragedy drew the attention of those at the highest level of the Allied war effort and placed the Vercors deep into the heart of the history of modern France in a way which resonates still in the country's daily life and politics.
Long overlooked by English language histories, this magnificent book sets the story in the context of D-Day, the muddle of politics and many misjudgements of D-Day planners in both London and Algiers, and – most importantly – it gives voice to the many Maquisards fighters who fought to gain a voice in their country's future.
Genre
Military history, Modern warfare, Second World War
Listen to a sample
'Excellent in showing how men across France mobilised. For Ashdown, Vercors is the "hidden story of D-Day" and he tells it with panache and great attention to detail.' Sunday Express

'A powerful account of an extraordinary story.' The Times

'A fine account.' 5*, Daily Telegraph

'Paddy Ashdown has produced not only the most thorough history to date of the Resistance in the Vercors, but also the startling new contention that, 'The Germans did not win on the Vercors. They lost.' Written with pace, the detail is fine… and Ashdown is well-placed to write this book, which requires an understanding of military strategy, diplomacy and political shenanigans, as well as old fashioned story telling skill.' Spectator

Praise for A Brilliant Little Operation:

'The story of Operation Frankton is an extreme example of a plan brilliantly conceived and badly botched. The ten commandos who made a secret canoe raid in 1942 on German merchant ships have become icons of British wartime derring-do.' The Times

'No doubt many more books will be written about the war, but I hope this becomes a model for them since, though the heroism of our boys is stirring stuff, history only makes real sense if you can see it from all sides.' Daily Telegraph

'Paddy Ashdown has sifted the facts from the myths to write a fascinating and very personal account.' Independent

'It moves at the pace of a thriller and it's real' Nick Ferrari, Sunday Express

'Ashdown's insights and his extensive research in an impressive range of archives will ensure that yet another work on the subject will not be required in the foreseeable future.' Times Literary Supplement