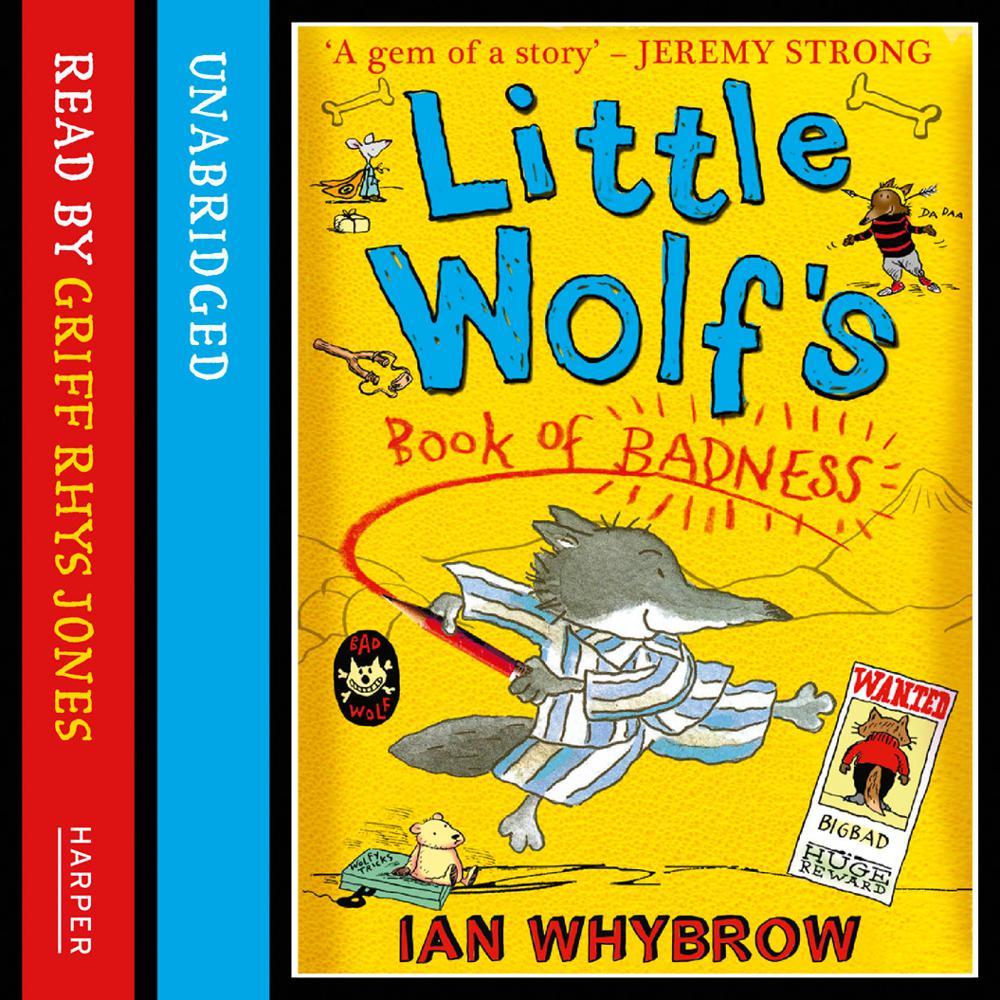 Narrated By: Griff Rhys Jones
Duration: 1 hour and 33 minutes
What to expect
Letters home from an adventuring wolf cub, read by Griff Rhys Jones
Dear Mum and Dad,
Please please PLEEEEZ let me come home. I only cleaned my teeth last week for a joke. And brushing my fur, and going to bed early, that was just tricks to trick you! Why must I go to Cunning College to learn Uncle Bigbad's 9 Rules of Badness?
Yours fedupply, Little Wolf
Little Wolf's very first adventurous journey to Cunning College now available once more on tape.
A real treat to listen to, with specially composed music and sound effects, this narration by Griff Rhys Jones will be a favourite for the whole family.
Genre
Children's / Teenage: Action & adventure stories, Picture books: character books
Listen to a sample
"Howlingling funny."
young telegraph

"Ian Whybrow's imaginative pistolary is done wonderful service by this excellent tape… The quality of production plus the price makes
this a real winner."
talking business

"Little Wolf… ranks among the most engaging animal characters in modern children's writing and deserves a devoted following."
SHE Magazine.